Cheap Car Hire Sunshine Coast
Car Hire on the Sunshine Coast is essential to make the most of your visit here. The Sunshine Coast offers everything you could ever need in a holiday destination. With its beautiful beaches, volcanic peaks, freshwater lakes, lush rainforests and ancient Hinterland villages, there is so much to do and see here that you need to hire a car to make the most of your visit.
As one of the leading rental companies in the Sunshine Coast, Alpha Car Hire offers the widest selection of quality vehicles at the most affordable rates, whether you need a compact car or an SUV. With our extremely competitive rates, it is often more cost-effective to book your car from us than pay for taxis. Plus, all our vehicles come with a generous 500km per day mileage allowance, optional child seats, and roadside assistance so you can explore this stunning region with peace of mind.
Fun Fact: In June of 2010, the airport changed its name from Maroochydore Airport to Sunshine Coast Airport and changed its code from YBMC to YBSU.
Renting a car in Sunshine Coast?
The Sunshine Coast covers more than 4,100 sq miles in Southern Queensland, stretching from Caloundra in the south to the Cooloola National Park in the north. Here you will find some of Australia's top surf spots, world-renowned beach resorts, natural mangrove forests, freshwater lakes and more.
Sunshine Coast car rentals and road trips are the only way to truly explore everything this beautiful region has to offer. While public transport is reliable in this part of Queensland, it only connects the major towns and cities, which means you'll miss out on seeing the beauty of the Hinterland, the multicoloured dunes at Teewah, or the natural mangrove forests at Maroochy Wetlands.
Conveniently located 20 minutes from the Sunshine Coast Airport terminal, Alpha Car Hire Sunshine Coast has a large selection of vehicles to suit all budgets. So no matter if you're in town for a business conference or enjoying a family camping trip in the Amamoor National Park, we can provide you with the right hire car at the best price.
And with all our cars coming with a generous 500km per day mileage allowance, you'll have the freedom to explore as much as you like without worrying about excess mileage charges.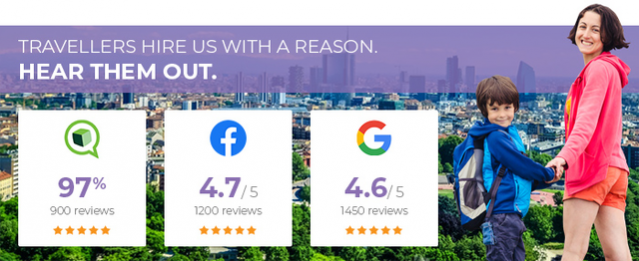 Places to visit when hiring a car in Sunshine Coast
Hinterland – You can't visit the Sunshine Coast without exploring the natural beauty of the Hinterland. Here you will find lush rainforests, volcanic peaks and picturesque waterfalls. So pack a picnic and head for the hills to explore one of Australia's most beautiful regions. For art lovers, we recommend the art trail which will take you on a tour of the region's art scene and give you the chance to meet real artists as they work to capture the awesome natural beauty of the mountains and seascape.
Caloundra – Settled between the Glass Mountains and the Pacific Ocean, Caloundra offers miles of stunning coastal paths which connect many of the region's best beaches. Here you can learn to surf or just relax in one of the beach cafes. For those with a little more energy, the ocean pool at Kings Beach is perfect for a swim. Alternatively, head on down to the aquatic playground at Dicky Beach which offers great fun for all the family.
Mooloolaba – If you are looking for a little adventure then Mooloolaba is the place to be. Here you will find whale charters that leave the boardwalk each day from June through November. This will give you the chance to see magnificent humpback whales up close. The picturesque town of Mooloolaba is also perfect for a light lunch before exploring one of the boutique shopping arcades.
Maroochydore – The home of Alpha Car Hire Sunshine Coast, for those in search of a little sophistication, Maroochydore offers a vibrant, multicultural vibe with lots of trendy cafes and thriving live music scenes. Just along the coast from here, you will find Alexandra Headland which is popular with surfers and provides a great spot for a barbecue or picnic.
Sunshine Coast Airport Car Hire
Alpha Car Hire Sunshine Coast is located in Maroochydore, just minutes from the trendy restaurants and hotels in Cotton Tree, while the stunning golden sands of Maroochydore beach are also just down the road. But you don't have to come to us, we can also come to you.
We can arrange for FREE pick up at the Sunshine Coast Airport to our hire car depot at Maroochydore so you don't have to waste time heading across town. It takes about ten minutes for our shuttle bus to arrive so it's best if you call us exactly upon arrival or while you're waiting for your luggage to come around the airport's conveyor belt.
If you need to hire a car on the Sunshine Coast for business or pleasure, give our Maroochydore team a call on 07 5370 2050 for a free quote. Alternatively, complete the booking form on this page for instant availability and price.
Hire a Ute or Truck on the Sunshine Coast
At Alpha Car Hire we offer affordable ute rental and truck hire services available for both personal and commercial purposes. We understand how stressful moving house can be. Whether the job will be done and dusted in a day, or you need a truck for a longer period, we have the flexibility, expertise and vehicles for the task.
Just pop into one of our locations or give us a call to chat about the best solution for your moving needs. With a commitment to keeping our prices low, we're here to ensure you maintain a realistic budget for your next truck rental in Australia.