 Loading, please do not refresh the page.
This could take a few minutes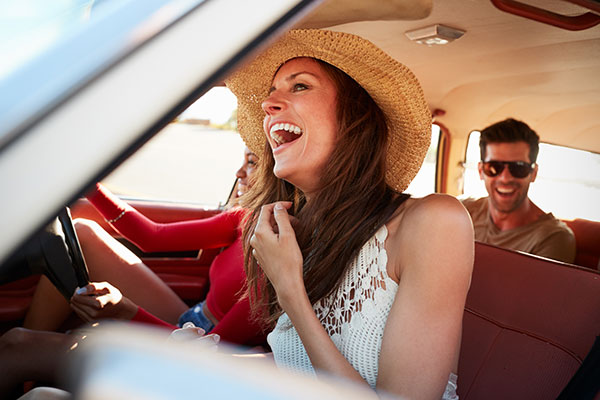 Hire Car Toowoomba
Call us today for a broad range of vehicles to suit every traveller's needs. Are you planning a trip to Brisbane's thriving city centre, the breathtaking beaches of the Gold Coast, or the pristine landscapes of the Sunshine Coast? From compact cars ideal for city exploration to larger SUVs perfect for family outings, our vehicle selection has got you covered.
Alternatively, you can book your car online and choose the "Request a Call" payment option. We'll call you back within minutes to process your payment over the phone, so you can quickly and easily secure the best price your perfect rental.
Places to Visit with Your Toowoomba Car Hire
After booking your rental car with Alpha, Toowoomba and its surrounding areas offer a wealth of attractions to explore. From places to eat that will tantalize your taste buds to fun family activities and invigorating outdoor adventures – your adventure in Toowoomba awaits. 
Showcasing Toowoomba's culinary scene
Toowoomba's culinary scene has beautiful cafes, restaurants, and bistros. For fine dining, consider making a reservation at the locally renowned Seasons on Ruthven, where fresh, seasonal produce is the star of their modern Australian dishes.
If you're more of a cafe enthusiast, Ground Up Espresso Bar offers a chic, rustic setting where you can enjoy a warm cappuccino along with their hearty brunches.
For food-loving families, Picnic Point café offers delicious meals and the most amazing views of the Great Dividing Range that can be savoured right from your dining table. Trust us when we say that rental cars Toowoomba will be your gateway to a foodie's paradise!
Family Activities in Toowoomba
Your rental vehicle also provides the perfect transportation for a fun-filled family day out. Start with a visit to the Cobb+Co Museum, where everyone in the family will appreciate the interactive exhibits showcasing the region's history.
Too hot outdoors? iPlay Toowoomba offers indoor activities, including ten-pin bowling, arcade games, and much more. Or, take a scenic drive to the Toowoomba Carnival of Flowers, an annual event that showcases the city's most beautiful gardens and live band performances- an absolute treat!
Embrace the Outdoors
Australia's natural beauty isn't confined to its coastline, and Toowoomba is an excellent example of the country's stunning inland areas. Alpha's affordable car hire opens you up to a world of outdoor adventure.
Toowoomba's Regional Art Gallery, Australia's oldest public art gallery, offers plenty of eye candy for art enthusiasts. Alternatively, a drive to Toowoomba Falls provides a peaceful setting for a picnic, an invigorating walk, or basking in a serene environment.
Nearby, the Ravensbourne National Park offers beautiful rainforests and panoramic views. With various walking trails, it is a fantastic spot for bird-watching or a relaxing drive.
Best Explored with your Car Hire in Toowoomba
Experience all these and more with the convenience of your car hire from Alpha. With our focus on great deals and top-notch service, we are here for you for all your car rental needs in Toowoomba. So why wait? Plan your journey and book your car hire today!
What Our Customers Say About Us