 Loading, please do not refresh the page.
This could take a few minutes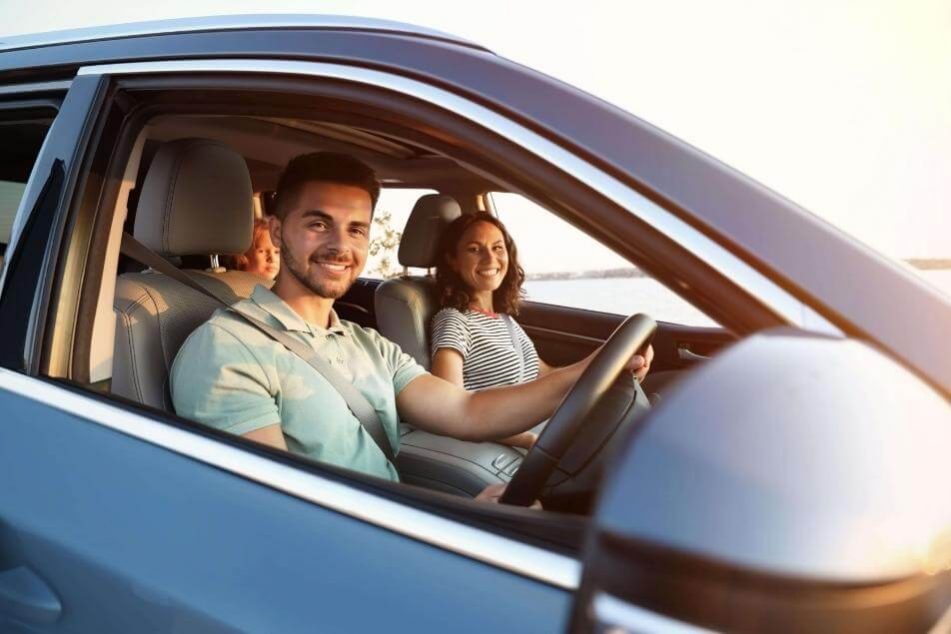 Cheap Car Hire Fortitude Valley, Brisbane
If you're in the need for a budget car hire in Fortitude Valley, our friendly customer service professionals are on standby to serve your needs. You can book your car rental through the form above and we'll get in touch with you promptly.
Budget Car Hire Fortitude Valley
Your car rental from Fortitude Valley comes in a range of options.
Affordable Car Hire Fortitude Valley
Fortitude Valley is a place where elegance and flair collide with the grungy and eccentric, and heritage-listed buildings proudly stand beside modern structures.
The Valley, as it's affectionately called, was Australia's first dedicated entertainment zone and is a swarm of activity to this day. The top acts in the country flock to the concert halls and bars, ensuring that live music flourishes. The stunning Chinatown Mall is home to a plethora of ethnic Chinese supermarkets and eateries.
James Street is home to the famed The Calile Hotel and the award-winning fine dining restaurants of Ada Lane and Australian fashion companies and local businesses. At the same time, Brunswick Street is home to a diverse range of affordable food alternatives.
Where to go with your car hire in Fortitude Valley?
Brunswick Street
Brunswick Street spills from the pedestrian-only Brunswick Street Mall, through Ann Street, and into New Farm, in the heart of Brisbane's entertainment district. A diverse selection of bars, cafes, restaurants, and retailers along the bustling street.
While the street is quiet and peaceful during the day, it comes alive at night. If you enjoy live music, see who is performing at The Fortitude Music Hall, go next door to Black Bear Lodge or across the street to Ric's Bar for live and local bands. The Press Club, located further down the road, frequently hosts jazz performances. Add in The Empire Hotel, Heya Bar, Our Place, Finn McCool's The Flying Cock, and a slew of other bars, and you've got yourself a night out on the town.
Chinatown Mall
You'll be treated to a feast for the senses the instant you pass through the old Chinese gates, with authentic stone guard-lions. Perhaps it's the bustle of Chinese supermarkets, the aromas and sounds of diverse ingredients merging in a sizzling wok, or the warm Yum Cha breakfasts shared with friends that keep people turning up. Regardless of the season, Chinatown is always ready to delight.
As you walk around Chinatown, you'll notice the architecture, textures, colours, and emotions. It isn't just the food that is outstanding. The Chinatown Mall is a bustling shopping and entertainment complex that hosts a variety of special events. Without leaving the city, every visit to Chinatown takes you on a tour of one of the world's most lasting cultures.
Wickham Street
Wickham Street, which runs through the heart of Fortitude Valley, has evolved through time to include up-and-coming urban and street style boutiques and numerous sporting and outdoor adventure retailers.
With the diversity of food outlets in the Chinatown mall, which ends at Wickham Street, shopping in the Valley is always an adventure.
Wickham Street is also home to several bars, clubs, and pubs, adding to the Valley's already burgeoning nightlife scene, which is a favourite hangout for Brisbane's partygoers.
Winn Lane
This modest laneway is a hive of activity for Brisbane's creative types and those seeking something unusual, hidden behind the historic Shannon's building, which houses the famous Zoo live music venue.
Here you'll discover Bens Burgers, a legendary Brisbane burger spot, as well as local boutiques House of Cards and Sunday Social. York Hair Artistry and Lawless Salon will pamper you.
Winn Lane is a popular hangout for Brisbane residents, and it's ideally positioned in Fortitude Valley's creative district, directly across from Bakery Lane.
Institute of Modern Art
The Institute of Modern Art has been the centre of Brisbane's contemporary art scene since 1975, hosting an annual program of exhibitions, public programs, publications, and offsite programs by Queensland, Australian, and international artists.
The IMA, located in Brisbane's Fortitude Valley in the Judith Wright Arts Centre, showcases cutting-edge contemporary art and a regular schedule of events such as artist talks, workshops, films, performances, and more. In addition to art publications, local design, and unusual souvenirs, the IMA Gallery Shop has a vast selection of them.
What Our Customers Say About Us