Cheap Brisbane Airport Car Rental
Hours
Mon to Sun: 7:00 AM – 7:00 PM
If your flight is running late or you are looking to pick up your hire car from Brisbane Airport outside our normal business hours we can help. We've got special instructions that make it super easy.
Give us a call to find out more.
Cheap Car Rental at Brisbane Airport
At Alpha Car Hire, we've made it our mission to provide premium-quality rental vehicles at very affordable rates. Our proximity to the airport makes us the convenient choice for tourists and business travellers alike looking for budget car rental in Brisbane. From compact cars and cheap van rental in Brisbane to family SUVs, you can trust us to provide you with highly reliable vehicles and helpful customer support.
We have had years of experience of Brisbane airport car hire so we can pass on our expertise to you. We are confident that we are the best choice for a cheap car rental in Brisbane. Our local knowledge means we don't just offer budget car rental in Brisbane but also friendly, experienced staff to help you make the most of your holiday.
Affordable Car Rentals
Our competitive pricing has never compromised the quality of our rental vehicles.
Reliable Car Hire
From hatchbacks to family cars to utes and moving trucks, we are your one-stop shop.
Professional and friendly
Our team puts people first. Let us know what you need, and we'll be more than eager to help you out.
Optional Extras
We offer a range of extras, including baby seats and boosters, to make your trip extra safe and comfortable.
Conveniently located
Our complimentary shuttles will ferry you between the airport and our nearby facility.
Additional benefits
With more free daily kilometres and 24-hour roadside assistance, we will be your most practical choice.
Car Hire at Brisbane Airport
If you're looking for an airport car rental in Brisbane, our friendly customer service team is more than ready to answer all of your enquiries. We pride ourselves on being the best budget car rental in Brisbane. As well as getting cheap car hire in Brisbane, you also get high-quality vehicles and extensive customer support.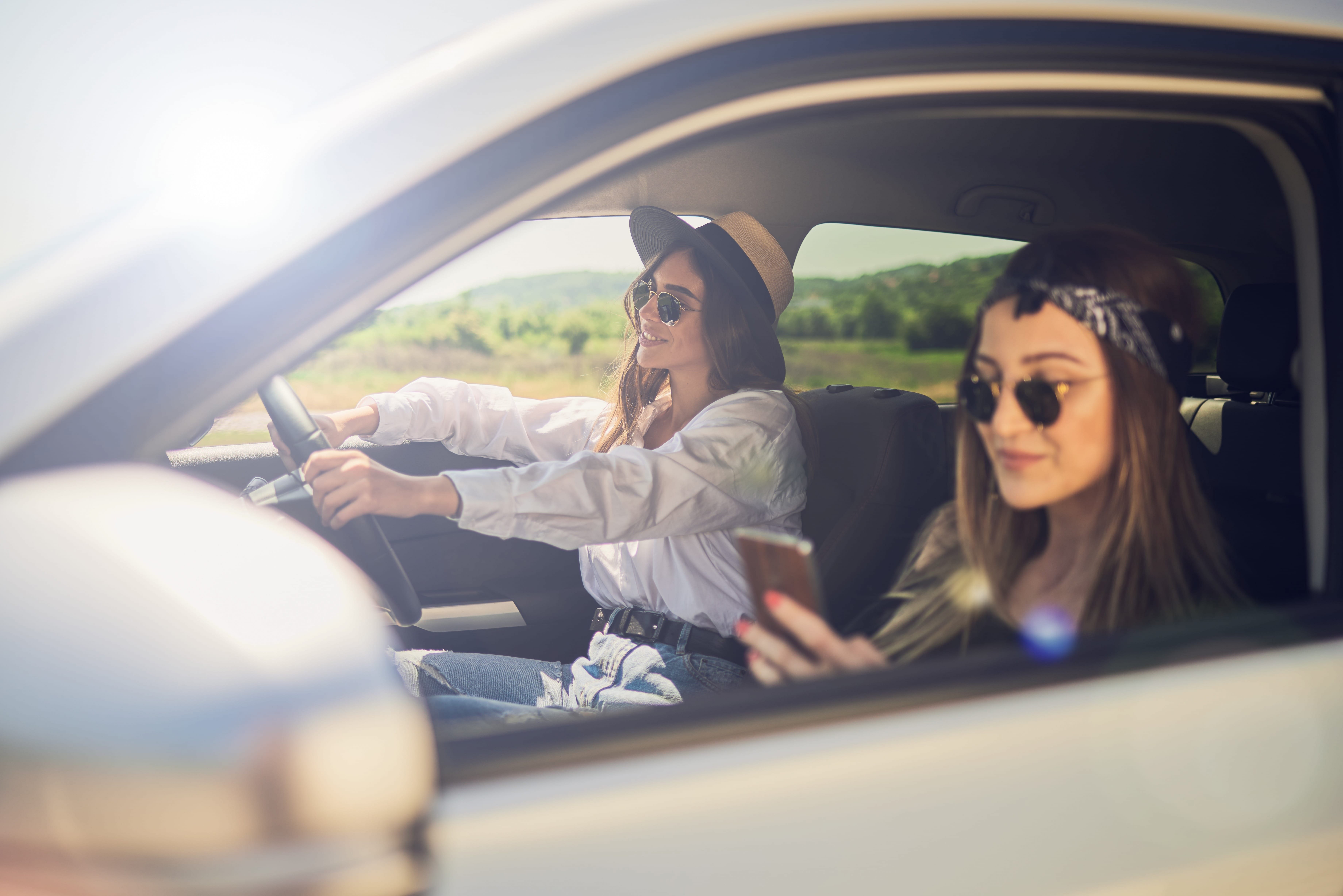 BUDGET CAR RENTAL IN BRISBANE
Cheap car rental to suit all needs and budgets
Whether you're flying in for business or pleasure, you will be looking for cheap car rentals in Brisbane.  Budget car hire in Brisbane from Alpha Car Hire can work out cheaper than taking lots of taxis to get to your destinations. Plus, when you rent a car you save yourself hours of trying to familiarise yourself with the local public transport system. If you're trying to get some business done or you're hoping to see multiple attractions, taking advantage of our cheap car rentals in Brisbane will save you time, money and energy.
To help get your holiday off to the best possible start, use Alpha's Brisbane airport car hire.  We are easy to find close to the airport so you can skip all the hassle of trying to manage your luggage on public transport and you won't need to shell out on expensive taxis.  To give you an idea, taxis from Brisbane airport to the city start at about $50.
Car hire Queensland is a good choice as it's an easy city to drive around.  During the peak commuting times, traffic can get busy but otherwise, there's nothing to put you off car rental in Brisbane.  If you are planning to explore the Gold Coast, it is a trip of about one and a half-hour's drive with no tolls, so a cheap car rental in Brisbane would be more fun and work out cheaper than a coach trip.
From compact cars and mid-sized sedans to SUVs and 8-seater people movers, Alpha Car Hire has a large selection of vehicles to suit every need. You'd also be pleased to know that we offer generous daily kilometres, standard liability protection and 24-hour roadside assistance services for your peace of mind. By driving your own rental vehicle, you'll have complete control over your time, budget and itinerary.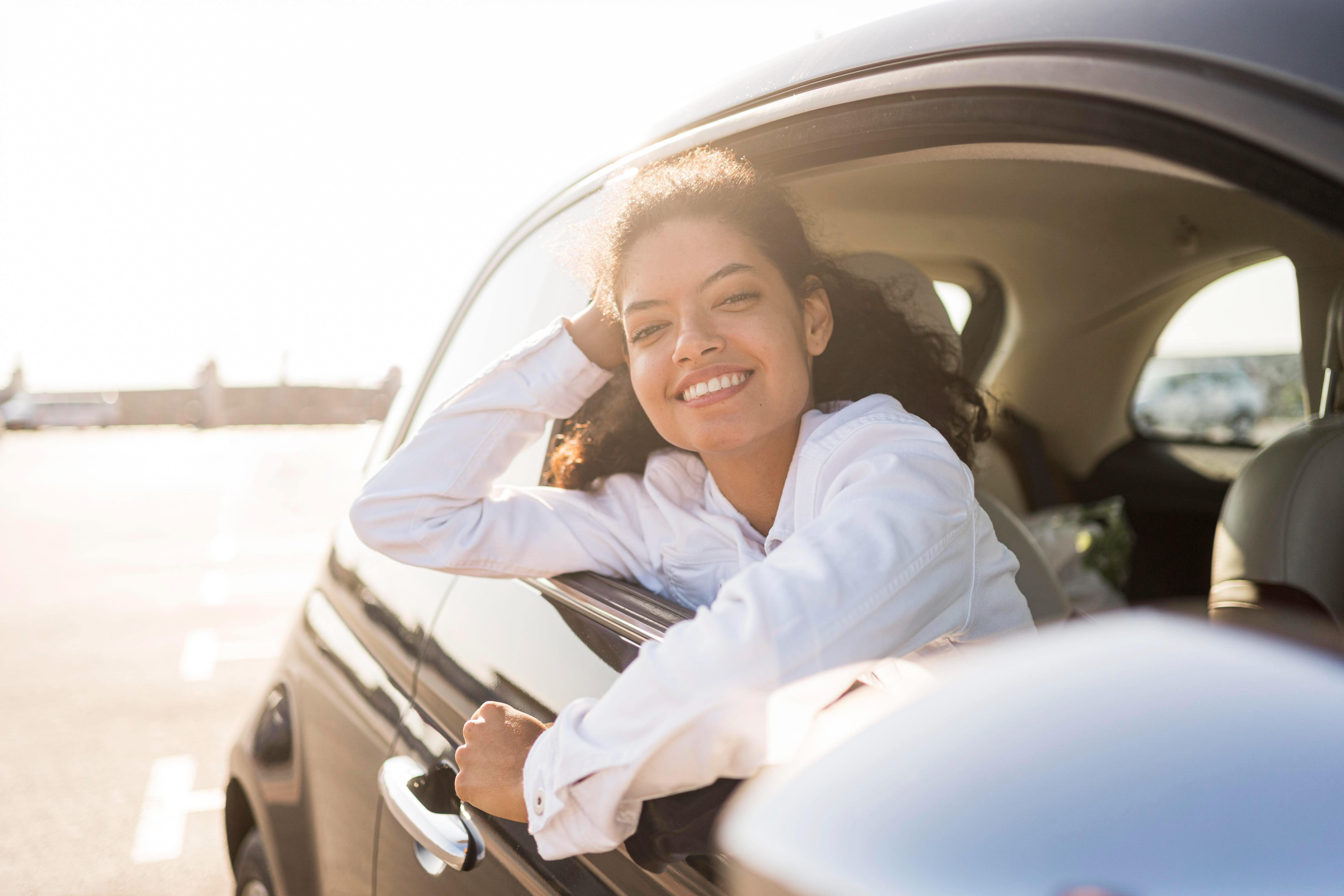 How to get to Alpha Car Hire from Brisbane Airport
Our depot is conveniently located near the Brisbane Airport, and we'll even throw in a complimentary shuttle service from your terminal to our facility. All you need to do is let us know when you'll be arriving or give us a call when you're ready, and our spacious shuttle will take you to our depot less than 10 minutes away.
From the Domestic Terminal
Make your way across the Skywalk, keeping to the right.
Take the travelator, lift or stairs down to the ground level bus zone.
Look for the purple Alpha Car Hire Shuttle.
From the International Terminal
Turn left into the arrival hall after customs.
Look for the Coach Departure sign at the exit.
Go down the ramp and follow the signs to Zone 3.
Look for the purple Alpha Car Hire Shuttle
What Our Customers Say About Us