 Loading, please do not refresh the page.
This could take a few minutes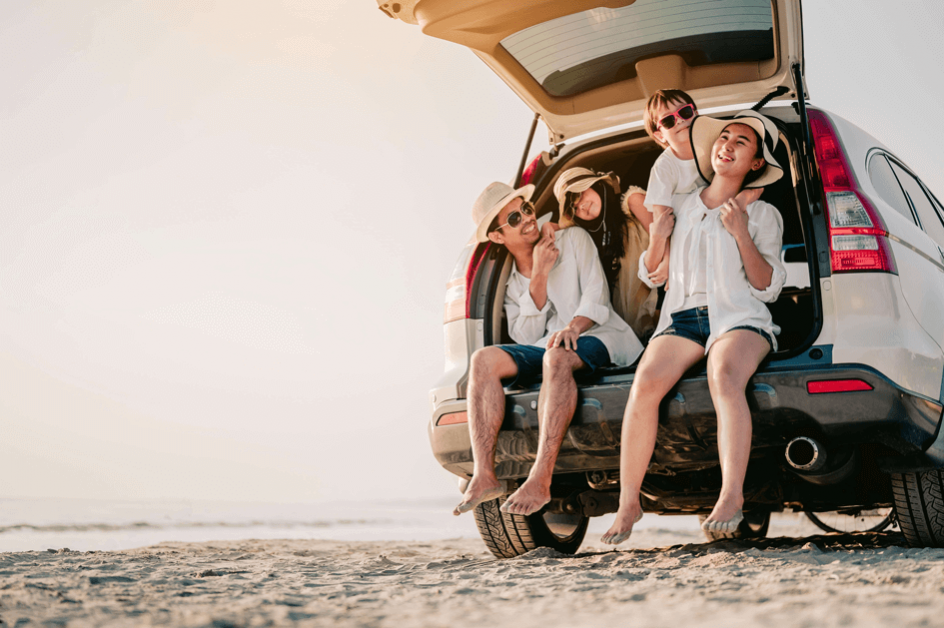 Cheap Car Hire Sydney City
Whenever you're in need of a budget car rental in Sydney City, our friendly customer service team is more than eager to help you secure your cheap car rental in Sydney CBD. Alternatively, you can fill out the form above and we'll get back to you promptly.
Budget Car Hire Sydney CBD
Your car hire in Sydney City comes in various options to suit all needs and budgets.
Places to Visit with your Car Rental Sydney CBD
With your rental car, you can discover how much Sydney's City Centre has to offer, from fantastic shopping to delectable restaurants and much more.
Sydney's CBD has transformed into a dynamic hub replete with excellent cafes, fantastic little pubs, and innovative restaurants in recent years. There are also UNESCO World Heritage sites, stylish shopping, thrilling theatre, fabulous galleries, fascinating museums, and much more.
Australian Museum
The Australian Museum is the country's first museum, established in 1827. The AM has been renovated, and visitors may now take advantage of new areas and services. Free general admission provides access to all permanent exhibitions and the Prehistoric Playground, which is available daily on Level 2 and includes a fossil lab and an interactive dinosaur design station for kids of all ages.
The AM is a natural science and culture institution focusing on Australia and the Pacific that is well-known around the world. The Australian Museum Research Institute (AMRI), with its 21.9 million artifacts and specimens, make the AM not only a dynamic source of credible scientific knowledge on some of the region's most critical environmental and social concerns but also a vital venue of cultural exchange and learning.
Sydney Opera House
The Sydney Opera House, one of the world's most famous landmarks, is an architectural marvel and a bustling performance venue. It's a location where the past influences the present, challenges traditions and cherishes cultures. Discover the stories that make the Opera House so inspiring by going inside.
Bennelong Point, where the Opera House stands, has been a venue for feasting and celebration for millennia. So it's only natural that the entertainment at the Opera House moves from the stage to the plate. Whether you're looking for a show-stopping meal at Bennelong, pre-theatre dining at Portside, a long lunch with a view at Opera Bar, drinks with friends, or a quick bite to eat at Opera Kitchen, they have Sydney's best dishes, drinks, and views.
Circular Quay
Because of its excellent location on the bay, Circular Quay is one of the first stops on any Sydney itinerary. This vantage point is the place to marvel at the majesty of the city's iconic structures that overlook the sparkling water. It's also an excellent place to start your tourist excursions because it's the city's primary ferry station.
A variety of restaurants and pubs line the quay, including the famed fine-dining restaurants, Quay, Aria, and Bennelong, housed inside one of the Opera House's white sails. Cafe Sydney on the rooftop of the heritage-listed Customs House or Hyde Hacienda in the Pullman Quay Grand offers excellent harbour views.
Chinatown and Haymarket
Dixon Street, Chinatown's main pedestrian street, comes alive during the traditional Chinese calendar's magnificent Lunar New Year festivities. The festivities last for weeks, and everyone is invited.
Every type of shopper will find something in Chinatown. Paddy's Markets, whose roots are set back to colonial times, has boutiques nestled away in arcades where you may test your bargaining power. Market City has upstairs manufacturing outlets, and World Square has high-street shops and eateries nearby.
What Our Customers Say About Us