Cheap Family SUV Rentals in Australia
A holiday with the family is made safer and more enjoyable with a top-of-the-line SUV. And when it comes to business, arriving in a flashy SUV to your meeting says much more than getting off from a taxi. Compared to a sedan, an SUV will give you much more space for your luggage and your legs, so you won't have to compromise for anything, especially for longer trips. Alpha Car Hire offers reliable SUV Rental services across Australia, and we have branches strategically located near Brisbane Airport, Gold Coast Airport, Melbourne Airport, and Sunshine Coast, making them easily accessible when you get off your flight or close to your home when you need a vehicle.
Our Inclusions
Driving a unit from our fleet of modern SUVs from carefully selected manufacturers will entitle you to the following benefits:
Free Standard Liability Protection
Free 24-Hour Roadside Service
No Upfront Fees
500km Per Day Mileage Allowance (Cumulative)
Book Your Family SUV Today
Give us a call today or book online and take advantage of a high-quality SUV, fitted with all the latest safety features. We are conveniently located near Brisbane Airport, Gold Coast Airport, Melbourne Airport, and Sunshine Coast.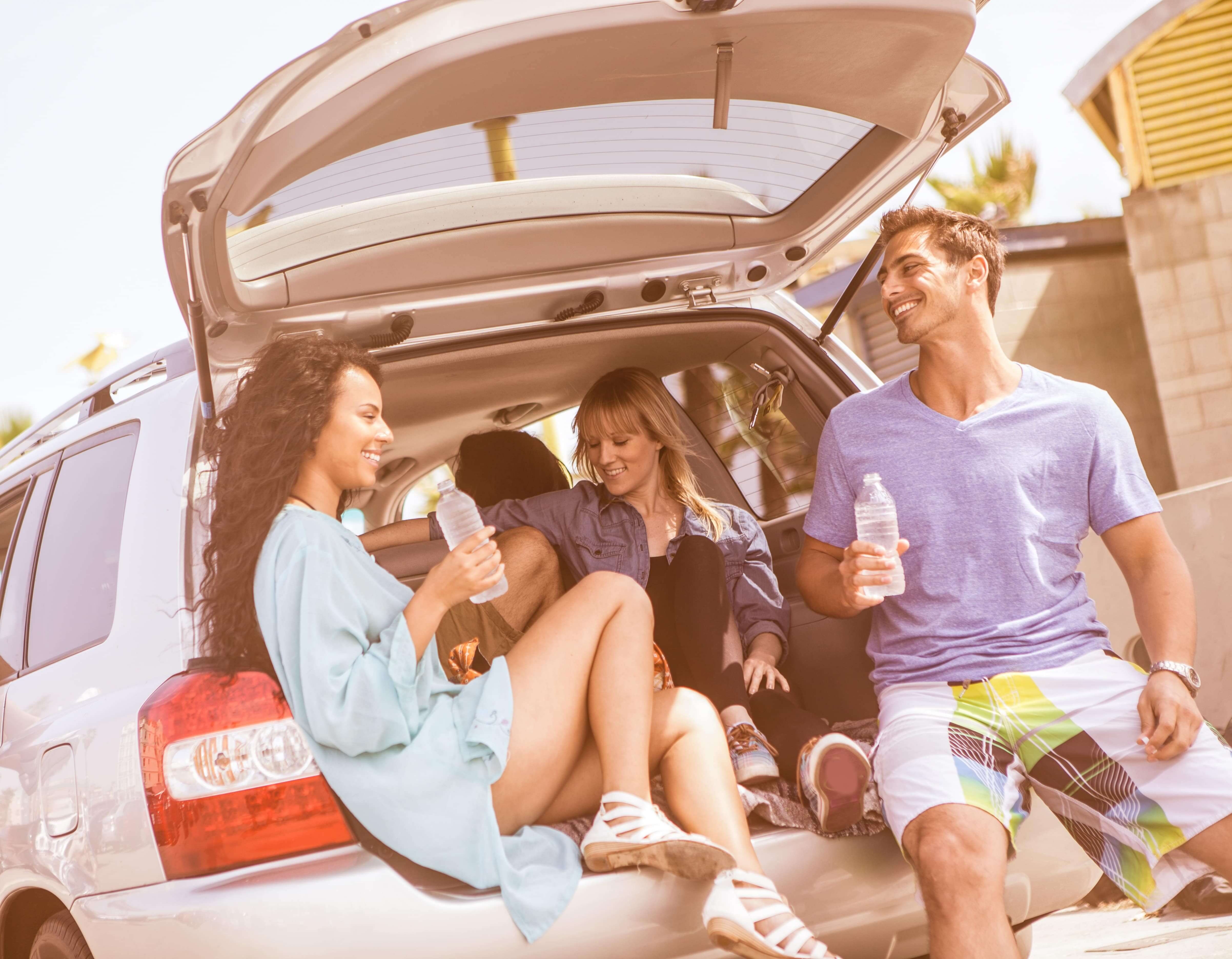 Travel in Style with Alpha's Family SUV Rentals
Travelling by SUV is more enjoyable than a traditional sedan. In a typical SUV, the driver sits higher, giving them a better view of the road. The larger cabin also provides more legroom and luggage space. And the latest fuel-efficient midsize SUVs, you won't have to fill up so often as you think. This is good news for budget-conscious travellers who need the bigger size without breaking the bank.
Affordable SUV Rentals
Our competitive pricing is what our clients love to come back to.
Reliable Car Hire
We only source from the most reliable makes and models.
Professional and Friendly
Our customer-oriented team is always ready to address your concerns.
Convenient Locations
We are located near major transport hubs for your convenience.
Optional Extras
Child seats, boosters and other extras to make your trip more comfortable.
Additional Benefits
From 24-hour roadside assistance to free airport transfers, your convenience is our priority.
What our customers say about us