Why Choose Alpha Car Hire Brisbane City?
Alpha Car Hire Brisbane CBD has an ongoing commitment to delivering high-quality rental automobiles at extremely low prices. We are a convenient choice for visitors and business travellers due to our proximity to major landmarks and thoroughfares. You can rely on our cheap car hire in Brisbane CBD to supply you with highly reliable vehicles and friendly services, ranging from fuel-efficient compact cars to family SUVs. 
Affordable Car Rentals
Our low rates have never compromised the quality of our rental automobiles. 
Reliable Car Hire
Our dedication to the service will let us meet your requirements and expectations every time. 
Professional and Friendly
Our team is always more than eager to help make your trip more convenient and comfortable. 
Optional Extras
We offer extras, such as child seats and boosters, to make your trip safer and more convenient. 
Convenient Locations
Get to where you need to be, when you need to be, with our strategic locations. 
Additional Benefits
From free kilometres to 24-hour roadside assistance, we make it a point to put your needs first. 
Cheap Car Rental Brisbane CBD
If you're in the need for a budget car hire in Brisbane CBD, our friendly customer service team is just a phone call away. Alternatively, you can book your rental through the form above and we'll reach out to you for confirmation promptly.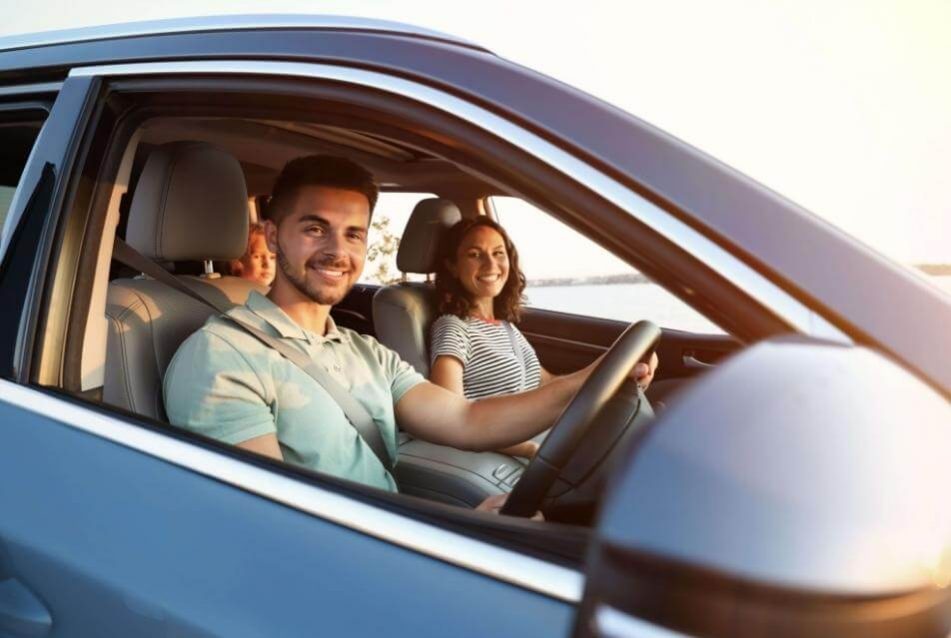 Budget Car Rental Brisbane City
Your budget car hire Brisbane CBD will suit all needs and budgets. 
Budget Car Rental Brisbane CBD
Brisbane is the bustling riverside metropolis of Queensland, nestled between the sea and stunning national parkland. It's a global metropolitan area that's constantly growing. Brisbane's reputation as a centre for arts, culture, and eating has risen in recent years. 
What makes Brisbane so unique is how it has managed to maintain its tight connections to nature as well as its classic, laid-back Queensland attitude.  
While Brisbane is also known for its efficient public transport system, securing your own cheap car hire in Brisbane City will give you more flexibility in your itinerary to explore what the city has to offer. 
We've curated a list of activities and attractions which you can explore with your budget car hire in Brisbane City:  
Farmer's Markets 
The Brisbane region has some lovely farmland, and there's no better way to appreciate the hard work these farmers put in than to visit their markets. This list of Brisbane's most fantastic farmers' markets will introduce you to fresh local produce from the Lockyer Valley to Somerset and the Scenic Rim. 
From 8 a.m. to 6 p.m., one of Brisbane's best farmers' markets will set up shop in Brisbane Square. Meet farmers and producers, buy fresh produce and pasta, sample cheese and jams, and buy meat, seafood, and hot smoked salmon to take home with the kids. 
Paddington Shopping District 
You'll find a variety of trendy boutiques, homewares businesses, magnificent antiques, presents, and gems as you travel down Given and Latrobe Terraces. 
What distinguishes Paddington from other shopping locations is that many of the establishments are one-of-a-kind or small local companies maintained by enthusiastic and experienced proprietors who are eager to assist you in having an outstanding shopping experience. 
The Scenic Rim 
The Scenic Rim is a lush region rich in lakes, mountains, fertile soil, and vast plains. Everything from pecans and beets to sheep cheese, free-range eggs, and olive oil is harvested and grown by a slew of food producers. 
Local chefs and home cooks love it, so stop by the Rim and stock up on gourmet ingredients for your next dinner. 
Brisbane Distillery Company 
It's time to showcase one of the top bars in Brisbane's West End in terms of entertainment. There's no doubting that Australia's spirit and alcohol business is thriving, with small-batch distilleries, microbreweries, and boutique bars and experiences springing up all across the country.  
And, at least in Brisbane, the Brisbane Distillery Company is making significant progress. The Brisbane Distillery Company is manufacturing new batches of gin, vodka, and rum on-site and allowing visitors to manufacture and distil their own gin. 
Spoiled for Choice 
Brisbane City is a treasure mine of things to do, with heritage buildings and sleek glass towers. Explore everything from bustling commercial districts to kid-friendly activities, as well as quiet gallery strolls, high-end eateries, and alleyway brews. 
Cheap Car Hire
Brisbane City
Hours
Mon to Sun: 5:30 AM – 10:00 PM
If your flight is running late or you are looking to pickup outside our normal business hours? We've got special instructions that make it super easy.
Give us a call to find out more.
What our customers say about us