 Loading, please do not refresh the page.
This could take a few minutes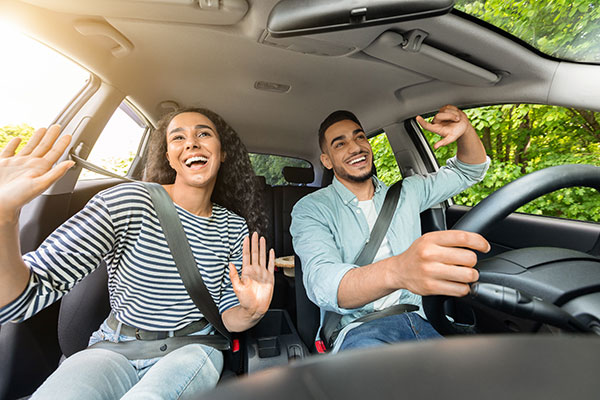 Hire Car Southport
Please give us a call today to book your budget Southport car rentals. We'll never put you on hold as we have a team of car hire experience specialists ready to take on all of your needs. Whether you're ready to make a booking or have a couple of enquiries about our services, we'll be more than happy to be of assistance.
Alternatively, you may proceed with booking your car online and choose the "Request a Call" option as your payment type, and we will call you within a couple of minutes to process your payment over the phone.
Places to Visit with your Car Hire in Southport
As one of Gold Coasts oldest suburbs and the 6th largest city in Australia, Southport will leave you spoiled for choice when it comes to the pursuit of leisure and entertainment, including the yearly Lunar New Year celebrations, Australia Fair to waterbound activities, such as parasailing, kayaking and fishing. And to help you make the most out of your stay in Southport, we've curated a list of our top destinations and experiences which you can visit when you rent a car from us. 
Aqua Adventures
Explore the oceans along with Gold Coast's most experienced scuba divers as they take you whale watching, snorkelling and other ecological tours. They sport a range of high-quality gear to allow visitors to get as close as possible to the action while staying safe and protected. Daily dives and cruise charters are available for the Gold Coast Wrecks and surrounding islands, while Whale Tours are limited to the pods' annual migration patterns. Plus, you can also turn to the same team for professionally certified Scuba Diving courses for all levels. s. 
Cooee

Tours
No, we did not misspell "coffee." Cooee is an Australian-owned and operated Coach company offering a unique experience exploring the Boggo Road Gaol—once the largest and most notorious prison in Queensland. Now, it's become the region's most unique heritage sites and tourist attractions. Join this historical tour as it takes you behind brick walls where tour guides dressed as guards captivate you with their storytelling and reveal the insides of Boggo Road Gaol. 
Hinterland Heritage Wine Tour
Another attraction organised by Cooee tours, the wine tour lets you enjoy a day full of wine tasting while stopping by heritage sites, courtesy of a designated driver. Plus, lunch is included in the 8-hour tour and the activity circles back to the starting point. You might want to set aside driving to this destination or get an extra driver to bring you and pick you up from the spot. 
Broadwater Parklands
Sitting just north of Surfers Paradise, this location offers a wide array of activities the whole family can enjoy. This parkland and community spot can be found on Marine Parade's Broadwater Side, just opposite the Australia Fair Shopping Centre. But you're not really visiting to shop. You're better off exploring the numerous shaded spots for picnics or to take a dip at the Rockpools water playground—perfect for kids and the young at heart! 
All Best Explored with a

Rental

Car
Explore all the best Southport has to offer at your own leisurely pace with a rental car from Alpha. We offer unlimited daily kilometres, roadside assistance, multiple payment options and wide range of vehicles to suit all needs, budgets and preferences. Book yours today! 
What Our Customers Say About Us