 Loading, please do not refresh the page.
This could take a few minutes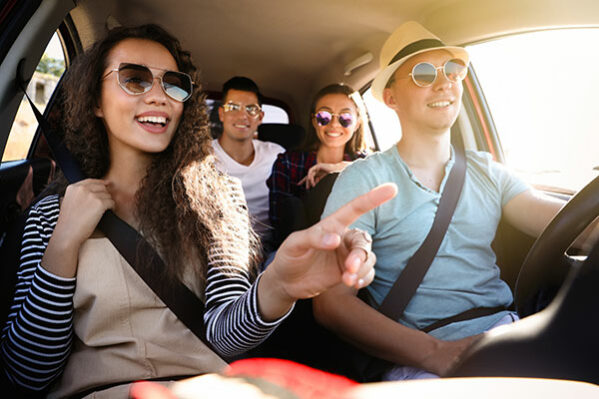 Surfers Paradise Car Hire
Please get in touch with us today to book your Surfers Paradise Car Rental. We have a team of friendly car hire specialists ready to assist you with your booking price and answer all of your enquiries.
You may also proceed with booking your car online and choose the "Request a Call" option for your payment type and we'll get in touch within a few minutes
Car Hire Surfers Paradise Gold Coast
Places to Visit with your Cheap Car Rental Surfers Paradise
While we can say that there's always something exciting going on in the Gold Coast, the most exciting ones can probably be found in Surfers Paradise. This globally recognised destination is not only for—as the name might suggest—surfers in Australia, but for everyone looking to have a good time as well. This area has a vibing nightlife, year-round holiday spirit and an infectiously vibrant atmosphere. And to help you make the most out of your holiday, here are some of our recommended places to visit when you hit the town with your car hire from Alpha: 
Surfers Paradise Beach
At the hub of Queensland's Gold Coast sits the renowned Surfers Paradise Beach. Three lifeguard towers are stationed along this two-kilometre stretch of golden sand and churning surf to monitor the approved swimming and surfing areas. Swim and surf along these vast beaches.
Holidaymakers prioritize riding waves here, made simple by the availability of surfboard rentals, lessons, and beach breakers that stretch the whole length of the beach. For more seasoned surfers, the outer bar's modest swell and offshore winds make for ideal conditions. 
HOTA – Home of the Arts

 
The Home of the Arts, with Surfers Paradise and the Parklands as its backdrop, will be your go-to place for live performances, films, a dose of art and a source of inspiration. This premier cultural facility features an outdoor stage for live events, and you can drop by their cafe for some relaxing vibes while you soak in the experience. 
Holoverse

Dinosaur World

 
This entertainment centre from the future features holographic technology to bring you a unique kind of entertainment experience. Laser light holograms floating in the air are attractions to behold and are not only for kids. Bring your family and friends and be prepared to be taken to a totally new world through this fantastic and unique display of light. 
What Our Customers Say About Us