Why Choose Alpha Car Hire Hendra?
At Alpha Car Hire, we take great measures to provide premium-quality rental vehicles at very attractive rates. Our proximity to major thoroughfares and notable places makes us the most convenient choice for those travelling for business or holiday. We have a broad range of rental cars available to suit every need, including compact cars, SUVs and people movers. Make us your first choice whenever you need a car rental in Hendra.
Affordable Car Rentals
Our low rates have never compromised the quality of our rental automobiles.
Reliable Car Hire
Our commitment to service will allow us to consistently fulfill your needs and expectations.
Professional and Friendly
Our staff is always glad to assist you in making your journey more easy and enjoyable.
Optional Extras
We have a variety of extras available, like as infant seats and booster seats, to make your trip even safer and more enjoyable.
Convenient Locations
With our strategic locations, you can get to where you need to be, when you need to be.
Additional Benefits
From 24-hour roadside assistance to free kilometres, we make it a point to put your needs first.
Budget Car Rental Hendra, Brisbane
Our friendly customer service team is on standby for whenever you need an affordable rental vehicle in Hendra. You may also use the booking form above and we will get in touch with you promptly.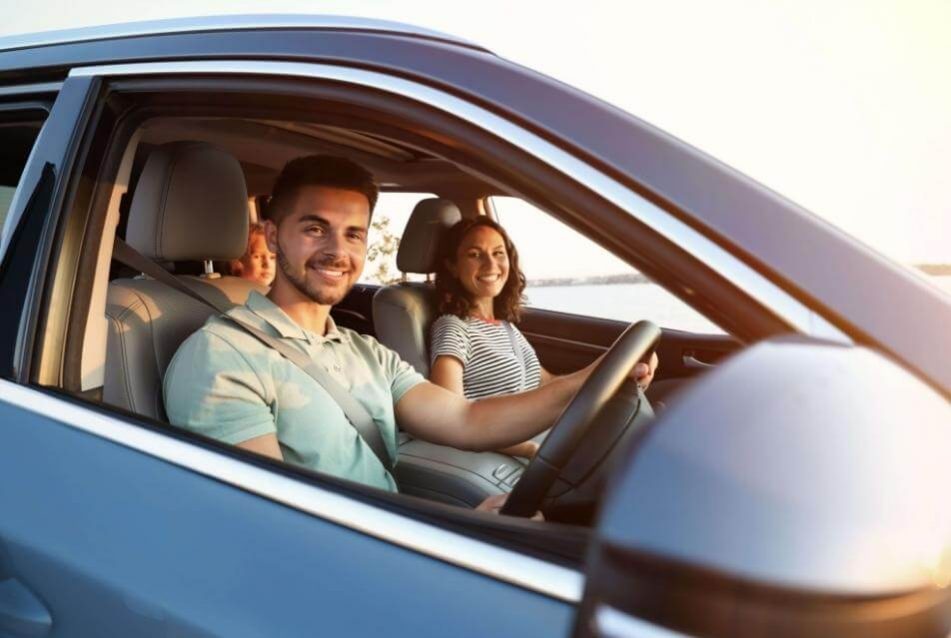 Affordable Car Rental Hendra
Please feel free to browse across your car hire options.
A Quick History of Hendra
The name Hendra comes from a railway station that was established in 1882, most likely by Queensland Railway Commissioner Francis Curnow. Hendra is a Cornish place name that means "ancient hamlet" or "old town."
Hendra began as a farming district that grew out of the Nundah town. Citrus fruits, grapes, and pineapples were among the crops. Dairy herds were also present.
By the early postwar years, Hendra had grown significantly. Along Zillman Road, which went up from the railway station, there were local shops and Anglican, Catholic, Methodist, and Lutheran churches and a Catholic school. Hendra State High School was erected in 1963 beside the Kedron Brook outfall at the end of Zillman Road.
Thanks to the undeveloped terrain near the outfall, the Gateway Arterial Road looped around Hendra's northwest, eventually connecting the Sunshine Coast to the Gold Coast.
Typically, accommodating a major road harms property values, but Hendra has defied convention. The high property values in Clayfield and Ascot spilled over into Hendra. Backyard stables left Hendra, and proximity to the Gateway Arterial grew to be considered favourably. In the 2000s, industrial properties along Nudgee Road were converted to less unpleasant commercial uses, and housing values in Hendra rose.
Places to Visit with your Car Rental in Hendra
The Racing Café
The Racing Cafe is located at 317 Nudgee Road in Brisbane's Hendra neighbourhood. 31 Zomato users have given it a 3.9 rating. Cafe food is available.
The average cost of two main courses and two beers in this city is around $50.
Big Bad Wolff Espresso Bar 
The Big Bad Wolff Espresso Bar is located at 140 Gerler Road in Brisbane's Hendra neighbourhood. It has a 4.0 rating from 13 Zomato users. Cafe food is available.
The average cost of two main courses and two beers is around $30.
The Brickhouse Café
277 Nudgee Road, Hendra, Brisbane is where you'll find the Brickhouse Cafe. It has a 4.0 rating from 29 Zomato users. Cafe food is available.
The average cost of two main courses and two beers in this city is around $40.
Saabi on Manson
Zomato users recommend coffee and Pumpkin Bread at Saabi on Manson. The majority of guests praised the staff's friendliness as well as the decor.
Cafe food is available. 116 Manson Road, Hendra, Brisbane is where you'll find Saabi on Manson. 79 Zomato users have given it a 4.1 rating.
The Grassroots Market
The Grassroots Market is a small market that focuses on everything that matters. Kids can learn about fruits and vegetables, plants, trash and treasure, and arts and crafts. The market is conveniently positioned on the oval in front of Hendra State School, making it quite accessible to northside residents.
Fruits, vegetables, and herbs are sourced straight from farmers. Natives, ornamentals, and succulents are among the plants for sale. Their Trash and Treasure is refreshed with various products such as children's books and toys, clothing, small furniture, bric-a-brac, and more every week.
A supervised Arts and Crafts area with fun activities for kids are also available at the Grassroots Market.
The Hendra State School P&C runs the market, and all earnings go to school P&C projects.
Cheap Car Rental Hendra, Brisbane
Hours
Mon to Sun: 5:30 AM – 10:00 PM
If your flight is running late or you are looking to pickup outside our normal business hours? We've got special instructions that make it super easy.
Give us a call to find out more.
What our customers say about us