 Loading, please do not refresh the page.
This could take a few minutes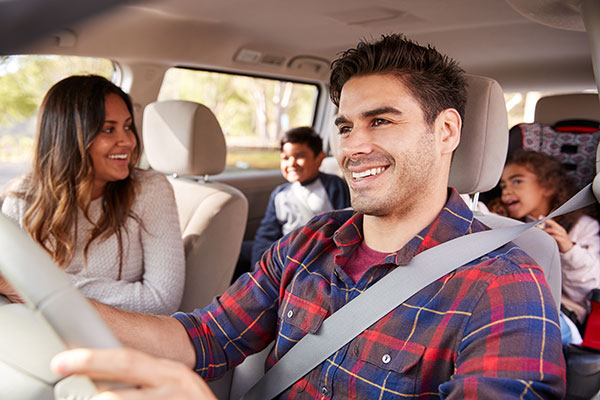 Budget Car Hire Surry Hills
Call us today to book your affordable Surry Hills car rental to speak with a live agent. Our team of car hire experience specialists is ready to take on all your needs. Whether you're ready to book or have inquiries about our services, we're more than happy to help you in any way we can.
Alternatively, you can book your car online and choose the "Request a Call" payment option. We'll call you back within minutes to process your payment over the phone, so you can quickly and easily secure your rental car in Australia.
Cheap Car Rental Surry Hills
Your car hire in Surry Hills comes in a range of options to satisfy all of your transportation needs.
Explore Surry Hills and Beyond
Renting a car with Alpha Car Hire allows you to discover the hidden gems and attractions in Surry Hills and its surrounding areas. There's always something new to explore, from trendy cafes and galleries to iconic landmarks and picturesque parks. With a rental vehicle, you can explore all these locations for a lower price than taking multiple taxi rides.
Best Places to Eat
Bourke Street Bakery
A popular bakery known for its artisanal bread, pastries, and sweet treats, Bourke Street Bakery is a must-visit for foodies in Surry Hills. With a cozy atmosphere and friendly staff, this bakery is the perfect spot to enjoy a leisurely breakfast or grab a delicious pastry to go.
Chur Burger
This cozy eatery offers a mouthwatering selection of gourmet burgers, sides, and shakes in a laid-back atmosphere. With creative toppings and high-quality ingredients, Chur Burger has quickly become a local favourite for casual dining. Remember to try their famous sweet potato fries!
Nomad
A stylish restaurant serving contemporary Australian cuisine with a Mediterranean twist, Nomad is perfect for a special night out. With a focus on locally sourced ingredients and an ever-changing seasonal menu, you'll enjoy a unique dining experience in a chic and modern setting.
Family Activities
Golden Age Cinema & Bar
This beautifully restored Art Deco cinema screens classic and contemporary films, making it an excellent place for a family movie night. With comfortable seating and a charming bar serving snacks and drinks, the Golden Age Cinema offers an unforgettable cinematic experience for all ages.
Surry Hills Library
A modern library with a wide range of books, videos, and children's programs, the Surry Hills Library is an excellent spot for families to learn and have fun together. With dedicated children's areas and regular events like storytime and craft sessions, the library is a welcoming space for kids and parents alike.
Monkey Baa Theatre Company
This acclaimed children's theatre company presents engaging and entertaining performances for families to enjoy. With productions ranging from classic children's stories to original works, Monkey Baa Theatre Company offers a diverse and exciting lineup of shows that will delight both kids and adults.
Outdoor Activities
Prince Alfred Park
A spacious urban park offering recreational facilities, picnic areas, and a public pool, making it an excellent spot for a leisurely day outdoors. Prince Alfred Park is ideal for families and fitness enthusiasts, with well-maintained sports courts, a playground, and plenty of green space.
Centennial Park
A sprawling park with walking and cycling paths, playgrounds, and picnic areas, Centennial Park is an ideal destination for outdoor enthusiasts. With beautiful gardens, tranquil ponds, and abundant wildlife, the park offers a peaceful escape from the bustling city.
Sydney Park
Just a short drive from Surry Hills, this large park features walking trails, wetlands, and a fantastic children's playground, providing plenty of outdoor fun for the whole family. With rolling hills, picturesque views, and dedicated off-leash areas for dogs, Sydney Park is a popular destination for locals and visitors alike.
Discover Surry Hills, NSW, with Alpha Car Hire
Embark on your Surry Hills adventure with a reliable and affordable car rental from Alpha Car Hire. Book your car online now and experience the convenience, comfort, and style our low-cost rental cars offer.
What Our Customers Say About Us