 Loading, please do not refresh the page.
This could take a few minutes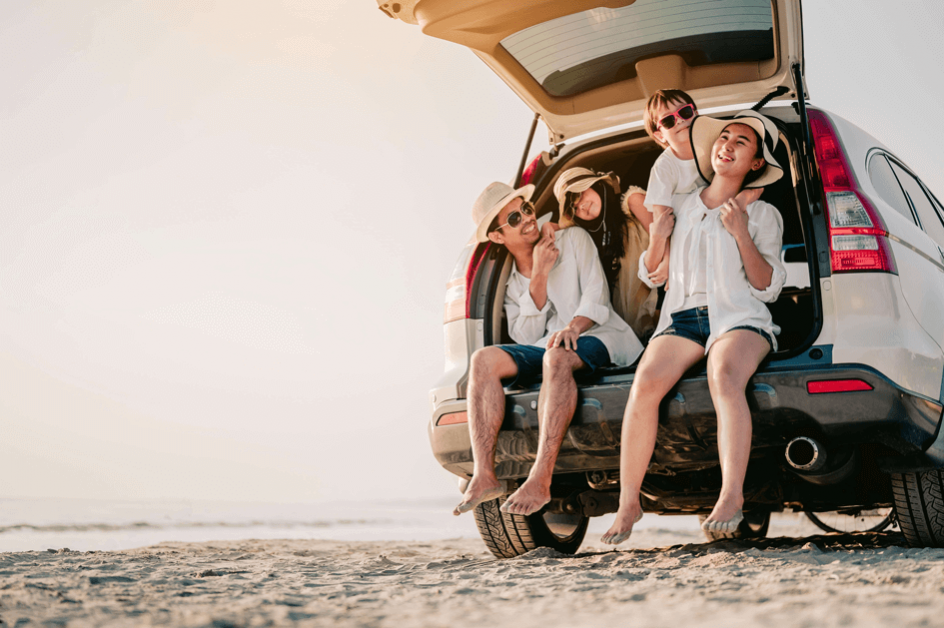 Car Hire Wollongong, Australia
Give us a call if you're looking for an SUV, compact, economy or full-size car hire in Wollongong, we'd be more than happy to attend to your needs. Alternatively, you can proceed with booking online and choose the "Request a Call" option for your payment and we'll get in touch with you with paying over the phone and answer any enquiries you may have.
Budget Car Hire Wollongong
Your car hire in Wollongong comes in a range of options to satisfy all of your transportation needs.
Places to Visit with your Car Hire Sydney Airport to Wollongong
A leisurely drive 80km south of Sydney will take you to a spectacular collection world-class beaches, exciting adventures, unique attractions and hidden gems that make up Wollongong. To help you plan your itinerary, we've curated a couple of recommendations on how to make the most out of your stay in the region and make new memories with friends or family. 
Beaches and Nature
Austinmer, a popular summer beach resort located at the foot of the Illawarra escarpment, is frequently crowded with swimmers and sunbathers on weekends. 
The suburb of Austinmer is an excellent place for a day trip from Sydney because it is close to the train station and the ocean. You can alternatively take a picturesque route from Sydney along the Grand Pacific Drive, which will take you right to Austinmer. 
Visit the Headlands Hotel Austinmer around the point for a delicious meal and a breathtaking view, or stay in one of their gorgeous one or two-bedroom apartments to make a trip out of it. 
Located at the southernmost point of a two-kilometre stretch of sand, Bellambi Beach is bordered by a reserve and offers views of distant mountains. With a boat ramp and a small harbour close by, the beach is very well-liked for fishing. It may be reached through the Wollongong shared cycleway. 
Seven kilometres to the north of Wollongong's CBD is where you'll find Bellambi. With a rock pool on the southern rocks, Bellambi Beach continues south to the stream mouth and point. 
At some periods, Bellambi Beach is a dog-friendly location. Depending on the season, there is a time-sharing zone where dogs are allowed on the beach at specific times. 
Bass Point Reserve, a 72-hectare coastal gem south of Shellharbour Village, is home to one of the Illawarra's remaining littoral rainforest sections. 
The reserve is designated on the Australian Heritage Commission register for both its Aboriginal and European Values and is acknowledged as one of the most significant archaeological sites on the NSW coast. 
The rich marine ecosystem at Bass Point, a well-liked destination for scuba diving and snorkelling at Bushranger's Bay, a protected aquatic reserve, is what makes it a popular recreational reserve today. 
Restaurants and Cafes
Altitude 1148 – Contemporary Style, Reception and Function Centre, Vegetarian Options, Halal-Certified

 

Anchorage Restaurant – Lunch and Dinner, Wednesdays to Saturdays, Good Wine List, Beer on Tap

 

Bombora Seafood – Modern and Stylish, Reasonably Priced, Indoor and Outdoor Seating

 
Coldwater Creek Restaurant & Bar – House-Made Dishes, Craft Beers, Family-Friendly, Non-Smoking

 

Culinarius – Catering Services, In Operation Since 1988, Can Cater to 2000 Guests Offsite, Flexible Cuisine Styles

 

Lee and me – Charming Terrace House, Specialty Coffee and Cocktails, Alfresco Dining, Pet-Friendly

 

Lower East Café – Operating since 2010, Exceptional Coffee, Creative Menu, Open 7 Days, Alfresco Dining

 

The Coffee Club Crown Wollongong – Alfresco Dining, Bar, Deliveries and Takeaway, Function Spaces

 
Bars and Pubs
Adrift Pool Bar – European Luxury, Private Cabanas, Pool Access, Daquiri Bar, Pool-Side Dining

 

Dagwood Bar & Kitchen – Indoor and Outdoor Seating, Asian-Inspired Streetfood Menu, Neighbourhood Bar Vibes

 

Georgia Rose – Café and Cocktail Bar, Hand-Painted Murals, Water Views, Local Produce, Beers, Wine, Spirits

 

His Boy Elroy – American-Style Burgers, Craft Beers, Wines and Cocktails, American Sports Broadcasts

 
Howlin Wolf Whiskey Bar – Americana-Themed, 250-Whiskey Selection, 60 Craft Beers, Cocktail Menu

 

Humber – 3-Level Bar, Rooftop Bar, Cocktail Lounge, 80-Year-Old Building, No Access for Special Needs

 

Lux Bistro Bar – Café by Day, Bar and Resto by Night, Incredible Food, Relaxed Setting, Signature Cocktail Menu

 

North Bar – In Novotel Wollongong, 80-Bottle Wine List, Specialist Cocktail Staff, Well-Curated Menu, Relaxed Indulgent Ambience

 
Accommodation
Adina Apartment Wollongong – 19 Market Street, Wollongong

 

Boat Harbour Motel – 7 Wilson St, Wollongong

 

Coledale Beach Camping Reserve – 677 Lawrence Hargrave Drive, Coledale

 

Kendalls on the Beach Holiday Park – 33 – 35 Entrance driveway, Bonaira St, Kiama

 

Bulli Beach Tourist Park – 1 Farrell Road, Bulli

 
Discovery Parks – Gerroa – 107 Crooked River Road, Gerroa

 

Argo Serviced Apartments – 65 Church Street, Wollongong

 

Bel Mondo Apartments – 10 Keira Street, North Wollongong

 

Hopetoun Villa Woonona – 11 Hopetoun Street, Woonona

 

Ocean Blue B and B – 9A Murrawal Road, Stanwell Park

 
What Our Customers Say About Us