 Loading, please do not refresh the page.
This could take a few minutes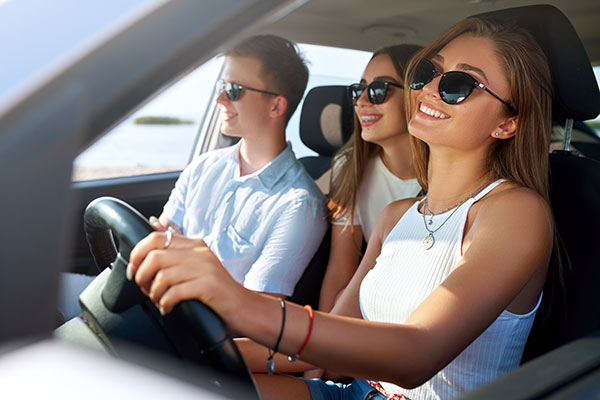 Budget Car Rental Blacktown
Call us today to book your affordable Blacktown car rental without ever being put on hold. Our team of car hire experience specialists is ready to take on all your needs, whether you're ready to book or have inquiries about our services. We're more than happy to help you in any way we can.
Alternatively, you can book your car online and choose the "Request a Call" payment option. We'll call you back within minutes to process your payment over the phone, so you can quickly and easily secure your rental car in Australia.
Hire Car Blacktown
Your car hire in Blacktown comes in a range of options to satisfy all of your transportation needs.
Places to Visit with your Blacktown Car Hire
If you're looking to spend some time in Blacktown, you'd make the most out of your trip with a rental car. This Western Sydney suburb has a lot in store for locals and tourists, ranging from unique gastronomic experiences to shopping adventures and everything in between. Whether you're a foodie, an art buff or an all-out adventure seeker, you're surely in for a treat!  
And to help you gather the best memories during your stay in the area, we've curated a list of our recommended places to visit and experiences to explore during your trip in and around Blacktown.  
Food Spots
Blacktown has a generous selection of food spots, ranging from regional favourites, such as Thai and Indian specialties, to contemporary menus, such as burgers and pizza.   
Soul Burger
If you're looking for a vegan-friendly burger joint in Blacktown, Soul Burger is the place to go. This restaurant is renowned for its creative and unique flavour combinations, making it a favourite among locals and visitors. Not only are the burgers made with plant-based ingredients, but they are also super flavourful and satisfying.  
Barrel & Brew
If you're looking for a laid-back night out, look no further than Barrel & Brew in Corowa. This sports bar is known for serving the best wings and craft beers in town. Whether you're a die-hard sports fan or just looking for a chill spot to hang out with friends, Barrel & Brew has you covered. The open and relaxed atmosphere is perfect for unwinding after a long day, while the big screens make it easy to catch the game. So why not grab some friends, head down to Barrel & Brew, and enjoy some of Blacktown's best wings and craft beers? It's sure to be a good time!  
PappaRich
As a Malaysian restaurant, they offer diverse food options that will satisfy your taste buds. But it's not only the food that makes PappaRich a must-visit spot in Blacktown; their hospitality is also top-notch. From the moment you step inside, you'll feel welcomed by the friendly staff. Whether you're on a food trip, looking for a new place to hang out with friends, or exploring the neighbourhood, PappaRich is worth checking out.  
Family Fun
Once you've had your fill of delicious fo`od, you can head over to some unique activities you can do with your family or friends. Catch a movie at the local cinema, hit up some of the shops for some retail therapy, or explore the area's cultural events. No matter your interests, you will find something enjoyable in Blacktown.  
Featherdale Wildlife Park
Featherdale Wildlife Park is a must-visit for animal lovers in Blacktown. With over 1700 native Australian animals, this wildlife park is a paradise for those who adore nature. Visitors can see kangaroos, wallabies, wombats, koalas, and crocodiles up close. The park features many interactive exhibits; you can even hand-feed some animals. It's a great place to bring the family or go on a date with a loved one. Regarding the best things to do in Blacktown, Featherdale Wildlife Park tops the list. Enjoy this fantastic opportunity to experience Australian wildlife in a beautiful natural setting.  
Blacktown Drive-In
One of the best things to do in Blacktown is head to the Blacktown Drive-In, an outdoor movie theatre perfect for a night out with friends or family. This unique cinema showcases old classics and new releases on a big screen in the open air. You can bring snacks or buy from the concession stand, sit back in your car with your loved ones, and enjoy the movie under the stars. It's a great way to soak up the local culture and have a fun night out. Take advantage of this Blacktown gem if you're in the area!  
Skyline Drive-In
One of the best things to do in Blacktown is to head to Skyline Drive-In, Sydney's largest drive-in cinema. Not only is it a fun and unique experience, but the facilities are also comfortable, and there are multiple screens to choose from. Whether you're in the mood for a blockbuster movie or a classic, there's something for everyone. It's an excellent opportunity to snuggle up with your loved ones and enjoy the magic of the big screen under the stars. Remember to grab snacks from the snack bar before settling in for the night.  
Hidden Gems
Locals adore some of the most underrated places in this Western Sydney suburb. Take advantage of the trendy eateries that are popping up around the area. With so many options to choose from, you will be satisfied. Take a stroll and explore the diverse charm of Blacktown.  
Rooty Hill RSL
Rooty Hill RSL is a must-visit entertainment centre in Blacktown. It boasts a cool casino where you can play your favourite games and try your luck. But that's not all. The centre is home to some of the best foodie spots in the area, offering a diverse selection of delicious dishes that will make your taste buds dance. Plus, you can catch live performances by local and international artists almost every day of the week. From music to comedy, the shows are always top-notch. Rooty Hill RSL is one of the best things to do in Blacktown if you're looking for a fun night out.  
Rouse Hill Regional Park
One of the top picks for the best things to do in Blacktown is to visit Rouse Hill Regional Park. This stunning park offers a range of activities, including picnic areas, walking trails and some seriously scenic views. It's the perfect place to spend a lazy afternoon with friends or family. The park has plenty of things to explore, and the well-marked trails mean you can easily find your way around. Whether you want to exercise or enjoy the outdoors, Rouse Hill Regional Park is a must-visit spot in Blacktown. Remember to pack a picnic basket and enjoy the beautiful green scenery!
Off the Beaten Track
If you've already checked out the best things to do in Blacktown but still craving some off-the-beaten-path exploration, I have some recommendations for you! Check out Eastern Creek Quarter for great shopping and dining options, or head to the nearby Prospect Reservoir for a scenic walk and picnic. For a unique cultural experience, visit the Blacktown Native Institution Site or the Muru Mittigar cultural centre to learn more about Indigenous history and traditions. And if you're feeling adventurous, why not try indoor skydiving at iFly Downunder? There's more to discover in and around Blacktown, so keep exploring!  
Cheap Car Rentals Blacktown
Choose Alpha as your next budget car hire Blacktown service provider. Explore all the gems Blacktown has in store at your own leisurely pace. With our unlimited daily kilometres, multiple payment options and roadside assistance services, you can rest assured that your trip will go as seamlessly as possible. We have a wide variety of car types to choose from. Make us your choice for your search for "car hire near me," and book your vehicle with Alpha today! 
What Our Customers Say About Us