Car Hire Parramatta
Due to the COVID-19 regulations we must ask every individual wear a mask when entering our branch and to successfully sign in using the QR code provided.
Whether you are looking to hire a car for traveling around Parramatta and Sydney on your holiday, or for a business trip, you can trust Alpha Car Hire to provide you with the vehicle of your choice. The company boasts of owning a wide variety of vehicles to meet your requirements.
Alpha Car Hire Sydney Parramatta is every visitor's ultimate choice of car hire. If you are planning to navigate the city in a small car, they have a variety of compact cars to choose from. If you are traveling with your spouse or colleague, you can hire a sedan to give you the comfort and room small cars can't provide. For a bigger family or group traveling together, you can enjoy a spacious SUV to get around the city. All their vehicles are of high quality and are available at cheaper rates compared to taxis.
Car rental in Parramatta Sydney gives you the convenience of taking leisure trips at the time of your liking. When traveling on holiday, for instance, you can move about locations without being hurried. If you are in Sydney for business, you can drive yourself to meetings and make a good impression by arriving on time. The best thing about the rental services is that you get to choose the car that fits your needs best.
How to collect your hire car in Parramatta, Sydney
You can collect the car you've booked from 95B Parramatta Road in Auburn, Sydney. The business hours for this centre are 7:30 AM to 5:00 PM on weekdays and 7:30 AM to 12:00 PM on weekends. However, if you need to collect the car outside business hours, you can contact 02 8355 1933 if you are a local or 07 3088 2976 if you're an international customer.
If you are coming from Sydney Mascot airport, you can follow these directions:
From Mascot Street drive towards Ross Smith Ave and take a right turn to Ross Smith.
Proceed along Ross Smith Avenue until you reach the first cross street.
At the cross street, take a right turn onto General Holmes Drive.
Keep right at the fork and follow signs for General Holmes Drive/ Woollongong /Rockdale and merge onto M1. Proceed onto M5/Airport/ Canberra/ Liverpool Partial toll road.
Take the exit at Fairford Road for A6 toward Silverwater or Bankstown toll road. Take a right turn to Fairford Road continue along A6. From Fairford Road, take a right turn onto Street Hilliers Road and proceed to A6 until you reach the Alpha Car Hire branch.
Why hire a car in Sydney
If you're someone who frequents the area for work, you'll likely need to get around the city from place to place.  The freedom you get when you rent a car in Sydney Paramatta means you can make every meeting on time!  Alternatively, if you are visiting as a one-off, you'll need to travel from various locations. Without a car, your life may be almost at a standstill. Here are a few benefits to renting a car:
Lower costs- if you are comparing hiring a car in Paramatta to the costs of owning a car, then hiring a car can save you a lot of money. It takes away all the expenses of maintaining your car and taxes.
Flexibility- because each trip has different requirements, you can choose a car to fit the specific use. For instance, if you are traveling to a national park, you may prefer a four-wheel drive SUV.  Our car hire services can help you pick the right car for the right circumstance.
Without a car, you would have to go through the hustle of waiting long hours to board a congested bus. Hiring a taxi, on the other hand, can be expensive and inconvenient if you are on holiday. The best way to enjoy your time in Sydney is to hire the right quality hire car.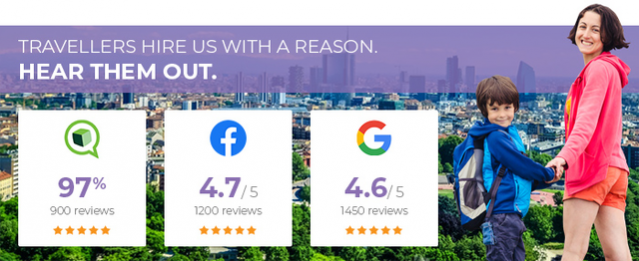 Places to visit when hiring a car in Sydney
While in Parramatta, you can use your car hire Sydney-wide to explore destinations such as the Parramatta Park, the Lake Reserve, the Old Government House, and the St. Patrick's Cathedral.
Be sure to check out our selection of vehicle classes and the great rates we offer by getting a quote online today.
Affordable truck rental and ute hire in Auburn
At Alpha Car Hire we offer affordable handy utes and truck hire services available for both personal and commercial purposes. A commercial vehicles  provide a great solution for tradesmen and the DIY enthusiasts on a short-term or long-term basis. Our range can be driven using a standard car licence, and are perfect for use as a replacement vehicle, or to move a few pieces of furniture between locations. Just pop into one of our locations or give us a call to chat about the best solution for your moving needs. With a commitment to keeping our prices low, we're here to ensure you maintain a realistic budget for your next truck rental in Australia.