Car Hire Dandenong
Make your trip even easier with Alpha Car Hire Dandenong – one of the most reliable and trusted Dandenong car rental services. The company has received praise from users all over the state for ensuring that vehicles are reliable and repeatedly tested to ensure top performance. We have a wide selection of compact cars and large SUVs to make your trip successful and enjoyable. Alpha Car Hire has a top-class customer service team that will make your experience easy from start to finish.
Whether you are looking for a small vehicle for your business trip, a sedan to fit your family, or a large SUV to accommodate a large group and luggage, Alpha Car Hire Dandenong has got it. The company has an extensive fleet of vehicles that you can book over the phone, in person or online. You don't have to worry about the costs and inconveniences of using taxis to navigate through the city; save time and money by traveling up to 500km per day free in one of our hire cars in Dandenong.
People rent cars for many reasons, such as family holidays, business trips, or when their vehicle is being repaired. Whatever your reason, renting a car in Dandenong is affordable – often more so than hiring a taxi – and much quicker and easier than using other forms of public transport. So book online or get in touch to find out more.
How to Collect your Car Hire in Dandenong
Time to collect the set of wheels you have hired? You can collect your car from Alpha Car Hire at 59B Lonsdale Street in Dandenong, Melbourne. The branch is open from 8:00 AM to 5:30 PM on weekdays but closes at noon on weekends. However, you can always make arrangements with our friendly customer service team if you want to pick up the car outside of opening hours.
Follow the below directions for pickup if you're coming from Melbourne Airport:
Take Melrose Drive to M2
Head north-west on Melrose Drive
At the roundabout, take the 2nd exit and stay on Melrose Drive
Take a right turn at Apac Drive
Proceed on M2. Take M1 to Princes Hwy in Hallam/National Route ALT1. Exit from M1
Join onto M2
Continue to State Route 43/ Citylink
Exit at 1E to join onto M1/ W Gate Fwy towards SE Suburbs and keep right
Take exit 19 for Sth Gippsland Fwy/ M420 towards Hastings or Cranbourne
Keep left to continue towards Princes Hwy or National Route ALT1
Keep right at the fork and follow the signs for Dandenong or State Route ALT1
Turn right onto Princes Hwy or National Route ALT1
Turn left at Quinn Street
Turn right to Alpha Car Hire Dandenong
Why Hire A Car In Dandenong?
Freedom of movement – Hiring a car in Dandenong, whether for business or pleasure, offers one key thing above alternatives such as relying on family or public transport: convenience. Hiring a car while on a holiday allows you to explore, improvise and enjoy your vacation. You don't have to worry about bus schedules and taxi prices, allowing you to determine your itinerary.
Save money – Car hire in Dandenong is not only cheaper than hiring taxis, especially during peak hours, but it also gives you access to hotels on the outskirts of the town, which are more affordable. Plus, you don't need to worry about breakdown charges. Should there be any issue, Alpha Car Hire will provide another car and have you back on your way quickly.
Comfort – Car rentals allow you to visit beautiful remote locations that would be impossible to access with public transport like buses. There is a lot of room for your luggage without the need to pay for additional costs, and you can take rest stops when you need.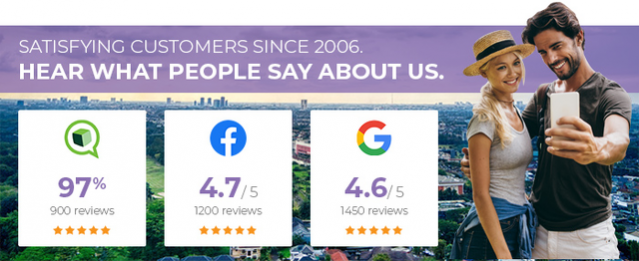 Places To Visit When Hiring A Car In Dandenong
With so many exciting places to visit in Dandenong, and with many of them outlying, the best way to reach them is by car. Escape the city life and wander around the Dandenong Ranges National Park, explore the botanic gardens and the beautiful Olinda village. Discover the stunning landscape of the Yarra Valley, and enjoy days out at the Heritage Hill Museum and one of the many sanctuaries and gardens in this part of the world.
Ready to discover the freedom of travel on your trip to Dandenong? Visit Alpha Car Hire Dandenong to find the perfect car for your needs. Make a booking online and make the most of your trip with car hire in Dandenong.
Rent a truck in Dandenong
At Alpha Car Hire we offer affordable truck hire and ute hire services available for both personal and commercial purposes. We understand how stressful moving house can be. Whether the job will be done and dusted in a day, or you need a truck for a longer period, we have the flexibility, expertise and vehicles for the task. Just pop in to one of our locations or give us a call to chat about the best solution for your moving needs. With a commitment to keeping our prices low, we're here to ensure you maintain a realistic budget for your next job requiring truck rental or ute rental in Australia.