Car Hire Newcastle
Due to the COVID-19 regulations we must ask every individual wear a mask when entering our branch and to successfully sign in using the QR code provided.
Do you need affordable, reliable, worry-free car hire in Newcastle NSW? Alpha Car Hire has the solution for you. We've got an extensive range of flexible car renting optionshttp to choose from. You'll easily find a budget-friendly compact car rental, family SUV, van, handy ute hire or moving truck in our large fleet.
Make a booking online by contacting us, or talk to our Newcastle car rental specialists today on 02 4058 1999 and drive away with a smile on your face!
Our car hire rates are always competitive. Renting a car from our Newcastle depot is often much cheaper than using taxis to get around our popular, cosmopolitan, coastal city and the wider region. We have always asked our customers to keep us accountable for our promises, just check out what they had to say about our car rental services in testimonials.
You won't have any driving problems either. Newcastle may be Australia's 7th largest city, but our streets are easy to navigate, and the roads are in good condition. Rent your wheels from Alpha Car Hire Newcastle and you'll be able to get out of the city too. There's so much to see and do in this beautiful part of the world called Australia!
Part of our commitment to customer service, when you rent a car with us at Newcastle, you get:
free 500km each day (so that you don't miss a thing!)
24-hour roadside assistance
wide range of optional extras – such as child seats
both short or long term car hire options, and more!
If you have any questions about reservations, payment and fees, driving or anything other, be sure to visit our frequently asked questions. If you still cannot find your answer, our friendly team at Newcastle Alpha Car Hire will be happy to assist.
6 Reasons to choose Alpha Car Hire Newcastle
Competitive prices – We'll give you a great deal. Our car rentals won't blow your budget.
Transparent prices – What you see with our prices is exactly what you get. There are no hidden fees.
Choice of vehicles for hire – Alpha Car Hire Newcastle has got compact car, family SUVs, a range of rental vans, handy utes and budget moving trucks. We have various makes and models available. Finding the vehicle that best fits your driving needs has never been easier.
Customer service – Experience professional customer service. Our goal is to provide the best car rental service in Newcastle.
Fast and easy booking – Book your Newcastle car rental online – it's fast and easy. Or pick up the phone and speak to our team.
Flexible, reliable transport – Don't be fooled by Newcastle's laidback, casual vibe. It's a spectacular location in NSW and there's a lot going on in the area. Don't limit your visit by not having the right transport – our car rental in Newcastle is the most flexible, cost-effective and reliable way to explore the area.
Recommended car trips in Newcastle
Customers have given us very enthusiastic feedback about their car trips to the following places: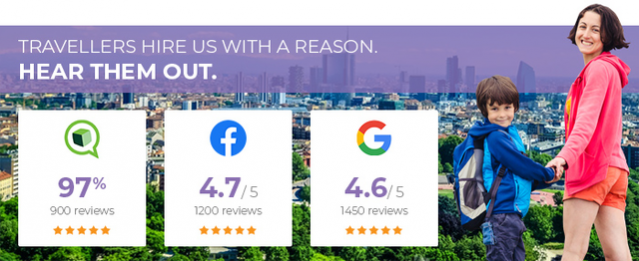 How and where to pick up your car rental in Newcastle
Alpha Car Hire Newcastle's location is outside of the city centre at: 180 Broadmeadow Rd, Broadmeadow, Newcastle NSW 2292
You can reach our Newcastle depot by bus, train, car or taxi. The Broadmeadow train station on the Main Northern line is a convenient 3-minute walk away. The number 138 and 266 buses have stops near our Newcastle office.
For customers arriving by taxi or car, directions to our Newcastle depot in Broadmeadow are as follows.
From Newcastle Airport Williamtown Drive, Williamtown, NSW 2318
Go south-east on Williamtown Drive
Take B63 to Broadmeadow Road in Broadmeadow, estimated time: 28 min (24.8 km)
Turn left when you reach Broadmeadow Rd. Our office is on the left.
Please note that our depot is located 30 minutes from the airport.
From Town Centre Newcastle
Go west on King St in the direction of Morgan St for 2.2km
When you reach Pacific Highway/Stewart Ave/A43 turn left and continue for 450m
At Dumaresq St turn right. Go through 2 roundabouts for 1.8km
Turn left onto Chatham St for 15m
Turn right onto Koree Rd for 160m
Turn right onto Brunker Rd for 210m
Continue onto Broadmeadow Rd. Our office is on the left.
Car Hire made Simple
To check for vehicle availability, enter your pickup location, then select your dates and times of pick up and drop off. Once you hit enter, we'll send you a quote along with simple instructions for proceeding with the booking.
Payment can be made by cash, credit or debit cards.For enquiries or advice, contact our helpful team at our call centre.
Enjoy amazing Newcastle and the surrounding area to its fullest. Contact us today for a free quote or book right away with Alpha Car Hire Newcastle.
Rent a truck or hire a ute in Newcastle
At Alpha Car Hire we offer affordable truck hire and ute rental services available for both personal and commercial purposes. We understand how stressful moving house can be. Whether the job will be done and dusted in a day, or you need a truck for a longer period, we have the flexibility, expertise and vehicles for the task. Just pop into one of our locations or give us a call to chat about the best solution whether that is a handy ute or a moving truck. With a commitment to keeping our prices low, we're here to ensure you maintain a realistic budget for your next truck rental in Australia.