 Loading, please do not refresh the page.
This could take a few minutes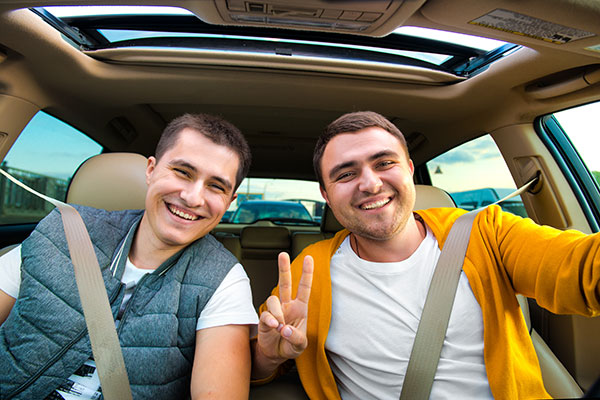 Bendigo Car Hire
Our team of car rental experts stand ready to help you with your booking over the phone and address any queries you might have. Contact us today to organise your low-cost car rental in Bendigo. Alternatively, you may complete your booking online, just choose "Request a Call" as your payment method and we will promptly get in touch with you to process your payment over the phone.
Car Rental Bendigo
Your car hire in Bendigo comes in a range of options to satisfy all of your transportation needs.
Places to Visit with a Hire Car Bendigo
Located in Victoria, Australia's heartland, Bendigo is a vibrant city known for its bustling cultural scene and outdoor escapades. Alpha Car Hire makes exploring this remarkable city convenient with affordably-priced rental cars to match every travel style.
Savoury Sojourns: Eat and Indulge in Bendigo
Bendigo's food scene feels like a never-ending feast with options, making the city a veritable food destination. Bendigo has everything from brunch staples that will make anyone delightedly ask, "Where can I get breakfast near me," to high-end establishments for dinners paired with locally-produced wines. Our rental cars allow you to travel within and around Bendigo, making your gastronomic journey delightful and hassle-free, regardless of your chosen dining spot.
Foodie Destinations
Venture off to 'The Woodhouse,' a highly-regarded steakhouse renowned for its wood-fired steaks and pizzas. Or if in search of flavours from the sea, 'The Dispensary Bar & Diner' showcases a menu featuring fresh produce from Australia's bountiful coastlines.
Top off your food exploration with a visit to the 'Indulge Fine Belgian Chocolate Café.' Creating desserts that taste good and are visually appealing is a perfect end to a sumptuous Bendigo meal.
Perfect for Families: Fun Activities in Bendigo
Finding family-friendly activities in Bendigo is a breeze with Alpha Car Hire. From exploring Australia's golden past to engaging in arts and crafts, this city brims with fun and educational experiences. Our rental cars offer flexibility that caters to every family's unique needs.
Family-friendly Attractions
The 'Central Deborah Gold Mine' is a must-visit, offering immersive tours that take you through the city's rich mining history beneath the earth. 'Bendigo Tramways' provides another unique experience, letting kids discover Bendigo while aboard a vintage talking tram.
Art-loving families will find 'The Bendigo Art Gallery,' one of Australia's oldest and largest regional galleries housing an impressive collection of artworks from Europe, Australia, and Asia.
Thrilling Escapes: Outdoor Adventures in Bendigo
Bendigo's natural and built landscapes offer plenty of recreational activities, from tranquil walks and bike rides to invigorating water adventures and wildlife encounters. Everything's within reach when you book Alpha Car Hire, a testament to our commitment to offering the best car rental service in Melbourne and throughout Australia.
The Great Outdoors
Revel in nature's beauty by exploring 'Greater Bendigo National Park,' an expansive reserve brimming with unique flora and fauna. You can also test your angling skills at 'Crusoe Reservoir and No. 7 Park,' renowned for its redfin and golden perch populations.
Visitors looking for action-packed activities can head down to 'Bendigo Mountain Bike Club.' Its tracks are designed for all abilities, promising a day of adrenaline rush and unforgettable fun.
Book Your Alpha Car Today!
In all its diverse offerings, Bendigo ensures tons of Instagram-worthy moments for its visitors. With Alpha Car Hire's fleet of rental cars at budget-friendly prices, all it takes is a simple click to book and begin your Bendigo adventure. We are committed to providing you with the best possible travel experience, whether a culinary expedition, a family-bonding activity, or a thrilling outdoor escapade. Everything's just a car ride away with Alpha Car Hire.
What Our Customers Say About Us