 Loading, please do not refresh the page.
This could take a few minutes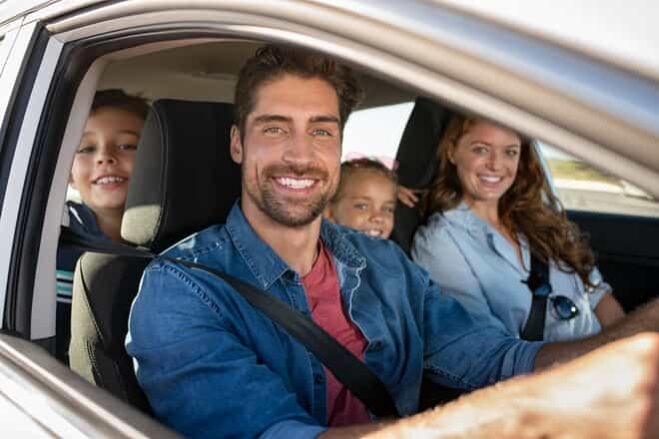 Budget Car Rental Dandenong
Get in touch with our team of car hire experience specialists to book your vehicle. Our customer support department is always on standby to answer all of your enquiries and assist you with your booking. Alternatively, you may proceed with booking your vehicle online and choose the "Request Call" option to pay over the phone will discussing your needs with our team.

Dandenong Airport Car Rental
Your car hire in Geelong comes in a range of options to satisfy all of your transportation needs.
Places to Visit with your Car Rental Dandenong, VIC
Before taking your hire car straight to the popular Dandenong Ranges, you'd be pleased to learn that there are some other notable stops and sights you can visit during your stay in town.  
Dandenong Wetlands 
Dandenong Wetlands is situated along the Dandenong Creek in Dandenong North, close to the Monash Freeway, between Heatherton and Stud Roads. The wetland is a piece of the Dandenong Creek ecosystem corridor, a network of parks and reserves. 
Today's park consists of a sizable area of passive parkland and several wetlands that serve as flood prevention basins, homes for local species, and improvements to the stream's water quality. Ducks, herons, and raptors like swamp harriers are just a few of the numerous bird species that may be found in wetlands. You'll also hear frogs calling in the marshes if you visit at night. 
Vehicle access to Dandenong Wetlands is off Stud Road, and you can park your rental car at Dandenong Stadium. 
There is a neighbourhood-type playground in the area, as well as barbecue facilities, picnic areas, public toilets and trails for walking or cycling. 
Dandenong Plaza 
If you're looking for a retail experience or to replenish your supplies, the Armada Dandenong Plaza can be found at the corner of McCrae and Walker Streets. They offer a marketplace for fresh and locally sourced produce, cinemas, various options for dining and entertainment as well as a local health centre. 
Harmony Square
Dandenong's civic centre is Harmony Square, conveniently located on Lonsdale Street and surrounded by award-winning public facilities like the Drum Theatre, the Library, and government buildings. 
The public square is the centre of huge outdoor events that may accommodate up to 2500 people. It is a generous and welcoming community square. 
It is a shared community area with various spots to unwind on architecturally designed furniture or sprawling green lawns. 
Harmony Square is an example of urban design, integrating a sizable digital LCD screen that will show both locally and internationally created film content, trees and landscaping, cafes and retail spaces, and beautifully crafted artistic paving. 
Dandenong Ranges 
Less than an hour's drive with your car hire from Dandenong will take you to the foothills of the Dandenong Ranges in the Yarra Valley. This location provides a whole range of options on how to make the most of your time. Here are some noteworthy places to drop by during your time spent in the area. 
Pirianda Garden

 

Alfred Nicholas Gardens

 

Silvan Reservoir Park

 

Kalorama Park

 

Balance Mountain Day Spa

 

Only Mine Gourmet Chocolates

 

Dine Divine Sassafras

 

Olinda Tea House

 

Epoche

 

Where the Wild Things Are

 

Scarlett & George

 

Seven Pages

 
What Our Customers Say About Us