 Loading, please do not refresh the page.
This could take a few minutes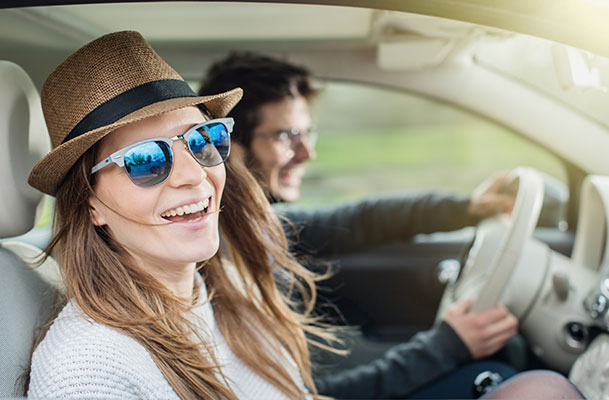 Cranbourne Car Hire
Give us a call today for the easiest way to secure your Cranbourne car rental. We have a team of car hire experience specialists all eager and waiting to help you out with your transportation needs. Whether you're ready to make a booking or looking to clear up some enquiries about our car hire service, including rental cost, we'd be more than happy to help in any way we can.
Alternatively, you can complete the details of your booking online and select the "Request a Call" payment option. We'll call you back within a few minutes to process your payment over the phone.
Cheap Car Rental Cranbourne
Your car hire in Point Cook comes in a range of options to satisfy all of your transportation needs.
Places to Visit with a Cheap Car Rental Cranbourne
Welcome to Cranbourne, Victoria, a captivating destination offering a multitude of experiences for visitors of all ages. Discover a blend of natural beauty, culinary delights, and family-friendly activities that enchant you. From the picturesque Cranbourne Botanic Gardens to the tantalizing flavours of local eateries and the excitement of family-oriented attractions, Cranbourne invites you to explore its hidden gems and create unforgettable memories. 
Outdoor Activities
Embark on captivating outdoor adventures in Cranbourne, Victoria, where nature's beauty unfolds at every turn. Explore the serene landscapes of the Royal Botanic Gardens, immerse yourself in the tranquil oasis of Cascade on Clyde Wetlands, and discover the untouched wilderness of Hilltop Nature Reserve. With each outdoor destination offering its unique charm, prepare to be captivated by the natural wonders that await you. 
Royal Botanic Gardens
Step into a world of natural splendour at the Royal Botanic Gardens in Cranbourne. Meander through picturesque pathways that wind through diverse landscapes, showcasing native flora in all its glory. Discover the Australian Garden, where vibrant blooms and endemic plants create a breathtaking tapestry of colours. Explore the Arid Garden, with its unique desert plants thriving in the Australian sun. Whether you're a passionate horticulturist or simply seeking solace in nature's embrace, the Royal Botanic Gardens offers a tranquil retreat where you can immerse yourself in the beauty and serenity of the natural world.
Cascade on Clyde Wetlands
Uncover a hidden gem of tranquillity at the Cascade on Clyde Wetlands. This stunning natural sanctuary invites visitors to escape the bustle of everyday life and reconnect with the peaceful rhythms of nature. Stroll along boardwalks that meander through the wetlands, marvelling at the diverse birdlife and delicate ecosystems that thrive in this protected habitat. Take in the serene beauty of the glistening waterways, lush vegetation, and the harmonious sounds of nature. Whether you're an avid birdwatcher or simply seeking a peaceful retreat, the Cascade on Clyde Wetlands is a haven of serenity that invites you to unwind and appreciate the wonders of the natural world.
Hilltop Nature Reserve
Drive straight from the airport and embark on an immersive journey into the untouched wilderness at Hilltop Nature Reserve. Nestled amidst rolling hills and native bushland, this pristine reserve offers nature enthusiasts and adventure seekers a haven. Lace up your hiking boots and traverse the scenic trails, where each step reveals breathtaking vistas and encounters with native wildlife. Breathe in the fresh, crisp air as you explore the diverse landscapes, from dense forests to open grasslands. With each visit to Hilltop Nature Reserve, you'll find yourself captivated by the untouched beauty of the natural environment, fostering a deep appreciation for the wonders of the great outdoors.
All Explored Best with an Affordable Rental Car
Make Alpha your top choice for budget car hire in Cranbourne, in Melbourne and across Australia. Uncover the hidden gems of this enchanting destination at your own leisurely pace, at the best price. With our unbeatable offerings, including unlimited daily kilometres, flexible payment options, and reliable roadside assistance services, we ensure a seamless and worry-free journey. With a diverse range of car types to suit your preferences, Alpha is the answer to your search for the perfect "car hire near me." Don't wait any longer – book your Alpha vehicle today and embark on an unforgettable adventure!
What Our Customers Say About Us