 Loading, please do not refresh the page.
This could take a few minutes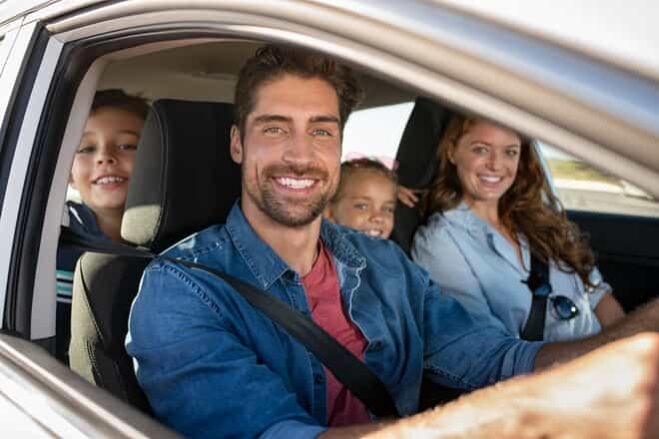 Budget Car Hire Ballarat VIC
Our promise to you is a seamless and affordable car hire experience, backed with ever-reliable customer support. Whenever you need a rental vehicle, simply click the button below or call the number to get in touch with our car hire experience specialists.
Alternatively, you can proceed with booking your vehicle online and choose the 'Request Call' option as your payment type to pay over the phone and to discuss any enquiries with our team.

Ballarat Airport Car Rental
Your car hire in Geelong comes in a range of options to satisfy all of your transportation needs.
Places to Visit with your Cheap Car Rental in Ballarat
A quick hour's drive west of Melbourne will take you to a melting pot of culture, art, culinary gems, fine wines and exciting attractions all set on a celebrated heritage backdrop. With so much in store for tourists and visitors, it might be hard to make the most out of your stay in this area. This is why we've curated a list of our recommended must-sees, must-dos and must-eats to help you make your holidays more special and memorable.
Family Fun
Art Gallery of Ballarat
Located in Ballarat's central heritage precinct, a visit to this location takes you to the oldest regional art gallery in Australia. Itss prestige has earned itself the right to house a stunning collection of Australian masterpieces, including an extensive collection of paintings, ceramic creations, sculptures and other works on paper.
Ballarat Indoor Go-Karts, Laserforce & Entertainment Centre
This family-oriented entertainment centre boasts a 400-square-metre lastertag venue, offering up to 30 futuristic Gen7 suits to match its standing as the fifth-longest-running centre of its kind in the world. It's also opened its new Arcade Entertainment Zone stacked with the latest equipment, including twin basketball hoops, virtual driving games, air hockey machines and claw games with great prizes up for grabs—literally.
Ballarat Wildlife Park
Sitting on the outskirts of the city, this marvelous gum tree habitat was founded through a passion for wildlife and environmental conservation. When Greg Parker started the park in 1985, he envisioned exciting activities that tourists can enjoy today: free roaming kangaroos, 'Crunch' the five-metre supercroc, a tiger sanctuary, conservation presentations, animal encounters and more.
Maze House
This isn't your typical garden maze—you're tasked to find clues within the maze to claim your special prize at the end while you test your skills in carnival games, including Return Bowling, Knock-em-Down, Buzz Tests and so much more. All set in a five-acre garden featuring vegetable patches, a creek, an orchard, a cutting garden. The venue also offers a milk bar serving ice cream, cold drinks and coffee.
Food and Drink
Azzuri – Mediterranean Food
Ballarat Yacht Club – Casual Breakfast and Lunch
Boatshed Restaurant – Coffees and Cakes
Brown Grain – Thai Food
Carboni's Italian Kitchen
Dyers Steak Table
Freight Bar & Restaurant – Modern Bistro Style
Fu Man Lou Dumpling Bar
Golden Crown Chinese Restaurant
Gor Gait That Noodle and Street Food
Cafes
1816 Bakehouse
Arch View Café
Beechworth Bakery
Black Vault
Café at Provincial
Café by Grillers Mark
Clothesline Café
Cobb's Coffee
Drive Café
Europa Café
What Our Customers Say About Us