Cheap Car Hire Moorooka Area
Great prices, generous kilometre allowances and an excellent fleet – Alpha Car Hire has you covered for your visit to Queensland.
Just 10 minutes from the centre of Brisbane, Moorooka is a beautiful suburb of Brisbane in which to base your explorations of the Sunshine State. It is also refreshing to get out of Brisbane if you are visiting for work, and Moorooka is an easy place to visit and recharge. For the greatest freedom in your travels through Moorooka car hire is the answer. Alpha Car Hire offers a wide range of quality vehicles.
Hiring a car in Moorooka from Alpha Car Hire is often much cheaper than a taxi, and much more flexible than public transport. You'll also be able to travel 500km per day for free as part of your car hire agreement.
Car rental companies give you access to your own vehicle on holiday. You can transport your family in comfort to see the sights, with the freedom to stop for food, rest stops and attractions as required. When you are travelling for work, hiring a car in Moorooka to ensure that you arrive at meetings on time and refreshed, without relying on unfamiliar taxis and public transport systems.
Why Hire A Car In Moorooka?
Just south of Queensland's capital, Moorooka is the perfect area to explore by car. Close enough that a 10-minute car ride has you back in the city, yet far enough away that you feel you're able to escape the busyness of the city. You don't want to waste time waiting for public transport or wasting money on a taxi, instead, why not hire your own car so you can zip in and out of Brisbane to Moorooka when you want to explore?
You can also choose an Alpha Car Hire vehicle with a GPS system. This makes it easy to navigate to and around Moorooka in your hire car. You won't get lost in an unfamiliar town, plus you'll be able to avoid peak traffic times with arrival estimates on your GPS system too.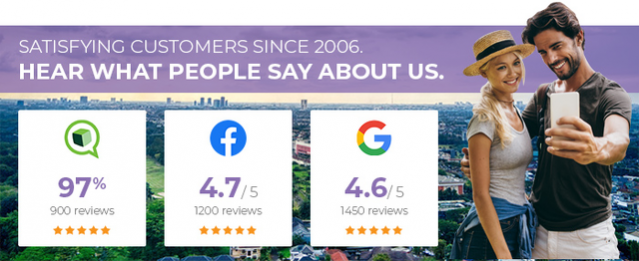 Places To Visit When You Hire A Car In Moorooka
If you like your craft beer, Moorooka is close to both Slipstream Brewing and Helios Brewing. Both offer food and local beers in a relaxing alfresco atmosphere, and you can also take tours around the facilities of Slipstream Brewing. We can apply multiple drivers to your Moorooka car rental to make sure you have a designated driver for the way back!
If you're looking to entertain the kids, visit the Moorooka Lions Bicentennial Picnic Ground Park. The play spaces are shaded by magnificent old trees and carefully placed shade sails so the kids can play all day. The playground is colourful and suits kids of all ages, and the nearby creek offers a great walking trail attraction.
Tonks Street Park in Moorooka also has a large covered play area, plus picnic areas and BBQ facilities if you want to stay all day. Or visit the highly recommended fish and chip shop around the corner.
How To Collect Your Hire Car In Moorooka
Moorooka is approximately 30 minutes away from Brisbane Airport by car. From the CBD of Brisbane, Moorooka is just 7km, and directions to Alpha Car Hire in Moorooka are simple:
Make your way onto the M3 from Edward Street and Alice Street to get out of the city.
Remain on the M3 until you see Vulture Street/State Route 41 and then take Exit 2.
In Woolloongabba take State Route Road 15 to Ipswich Road.
Remain on Ipswich Road until you see Muriel Avenue/State Route 20 and take the Muriel Avenue exit.
Remain on Muriel Avenue/State Route 20 until you can merge onto National Route 13.
Then turn right onto Gladstone Street.
Then turn left onto Coin Street.
Follow Coin Street around to the left onto Beaudesert Road.
You will see the Alpha Car Hire depot on the left.
Once you've picked up your hire car from our Moorooka depot you are free to travel via the toll roads. The toll roads are faster and easier, and your Alpha Car Hire vehicle will be fitted with electronic tags to allow you to pass through. The toll roads in Queensland to look out for are: Gateway Motorway, Clem 7 Tunnel, Logan Motorway, Go-Between Bridge, Legacy Way and Airport Link M7.
If you've never made the trip out of Brisbane, Mooroka is the gateway to the Lockyer Valley and Darling Downs, plan some time on your next holiday, or unwind during a business trip with the freedom and affordability of a vehicle from Alpha Car Hire Moorooka.
Cost-Effective Truck Hire in Moorooka
At Alpha Car Hire we offer affordable trucks and utes available for both personal and commercial purposes. We understand how stressful moving house can be. Whether the job will be done and dusted in a day, or you need a truck for a longer period, we have the flexibility, expertise and vehicles for the task. Just pop into one of our locations or give us a call to chat about the best solution for your needs whether that is a handy ute or a moving truck. With a commitment to keeping our prices low, we're here to ensure you maintain a realistic budget for your next truck rental in Australia.