What should i know before renting a car?
Whether it's your first time hiring a car or you've already lost count, it's always a good habit to keep a checklist of best practices to make your trip as stress-free as possible. From your safety to keeping the vehicle's condition, we've curated a list of things to look out for:
9 Tips for Renting a Car in Australia
1.      Check the Vehicle's Exterior
2.      Familiarise yourself with the Vehicle
3.      Have an Itinerary
4.      Double-Check the Type of Fuel
5.      Get the Excess Reduction
6.      Stick to the Main Roads
7.      Be Wary of Parking Spots
8.      Don't Lose Your Keys
9.    Compare Prices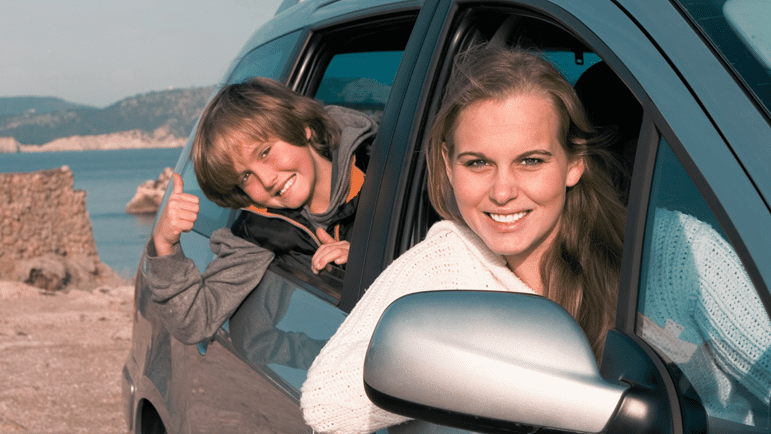 Check the Vehicle's Exterior
It's routine for car hire companies to inspect the condition of their units upon return. Yet, there's still that chance that they've missed something from the previous renter, and the responsibility might spill over to you. So, before you pop that key in the ignition, take some time to inspect the car's exterior.
What are we looking for? Scratches, scrapes, and bumps that may not be visible at first glance. Stoop down to the panels' level to see the paint from varying angles.
Some scratches may be more visible from certain directions. Make sure that you're with your agent while you do this so they can take note. You can also photograph the dings so you can keep your record.
Check all the doors, as well as the trunk and hood. Make sure that they all hinge and latch perfectly. And while you're at it, it would be a good idea to inspect the condition of the tires—not just for cosmetics, but for your safety, as well.
Most car hire companies provide a wear-and-tear guide; make sure you ask your representative for the details if they miss giving it to you upfront.
Familiarise yourself with the Vehicle
Every car has its features and quirks. Before you even start the engine:
Give yourself some time to acclimate to the new vehicle.
Adjust your seat and mirrors and check if all the indicators are working.
Give the light and wipers a quick check, too.
It would also be good to do a hard brake from a relatively slow speed to get the hang of the model's mechanics—this will also ensure that your seatbelts are doing their job. Also, doing a complete turn towards both directions will let you gauge the dimensions of the vehicle.
When you're feeling quite comfortable with the rental car, you're good to go.
Have an Itinerary
Virtually everyone looking to rent a car has a general sense of where they'll be going. But planning your stops to the dot will get you the most out of your time and fuel. This is especially the case when you're visiting a place for the first time.
You can use navigational apps, such as Google Maps, during your trip, but it would be better if you study the lay of the land in advance. A little research can keep you safe from one-way streets, areas closed for whatever reason, and times of the day that carry the heaviest traffic.
Double-Check the Type of Fuel
Don't just assume that the rental vehicle you're driving runs on gasoline. Some car rental companies require getting a full tank of gas before returning the car. Pumping gasoline in a diesel engine will set you up paying for significant engine damage and towing services.
Get the Excess Reduction
Most car hire companies offer an excess reductions for their clients. If the agent is offering you one, you should get the coverage. These aren't usually that expensive and can give you much-needed peace of mind during your trip.
Stick to the Main Roads
Australia is teeming with backroads leading to adventure. But please, don't drive your rental car into dirt roads, lest you want to incur an extra fee for getting dirt and muck everywhere.
Driving through unfamiliar backroads also increases your chances of getting lost and burning more fuel trying to find your way back.
Be Wary of Parking Spots
Imagine going back to your car with a hefty fine on your windshield by parking in a limited zone—or worse, the vehicle has been towed away. Where you're going might have a different parking system from where you're from. Make sure you pay attention to street signs and road markings. If you're unsure, you can ask the locals or find a commercial parking spot to be sure.
Don't Lose Your Keys
It's not like in the 90s where you can call a locksmith for missing car keys. Car keys now contain complex electronics, and you need to get copies from the manufacturer or dealership.
You can make your keys bigger with a decorative keychain, and always be mindful of where you put them. If you can use a carabiner that can hook to your belt loop, this will ensure they're always on your person all the time.
Compare Prices
Not all car hire companies offer the same pricing for their vehicles. So give yourself time to find the lowest prices for the type of vehicle you need.
Car Hire Australia
Alpha Car Hire is one of the leading rental car providers in Australia. We offer a wide range of high-quality vehicles to suit every need. From compact cars to moving trucks, we recommend options to suit all needs and budgets. In addition, we offer short and long-term car hire options and 24-hour roadside assistance.[/vc_column_text][/vc_column][/vc_row]