Going on a road trip is a fun way to spend time with friends and family. It's also a way for you to discover roads less travelled and hidden gems worth exploring. To make the trip go as smoothly as possible, make sure you're prepared for all the expenses you'll have to deal with. Aside from food and accommodation, a big chunk of your budget will go to fuel expenses. And with fuel prices always going up these days, it's best to make the most of every drop. Here are some tips to save money on gas when on a road trip.
Pack light
Image by www.nadinejoliecourtney.com
The heavier your car is, the more gas you'll consume. So to lessen fuel expenses, pack only the stuff you'll need for the trip. Instead of packing several pairs of shoes, why not invest in a pair or two that goes with all the clothes you've brought? Unless you are going to a fashion show, there's no need to change outfits several times in a day. Stick to clothes that can provide protection whether it's hot or cold. A light jacket is perfect for a chilly night without taking too much space in your luggage. If you need to bring food, go for easy-to-eat meals or snacks that come in non-bulky packaging.
---
Plan your stopovers
Before you hit the road, it's best to plan your stopovers. Do your research online and see which parks are closest to your route. It's also best to stick to parks and tourist destinations that offer low-cost or free admission. Do check to ensure you can stop over for the period of time you are considering as some by-laws forbid parking overnight or for extended periods of time. This is usually signposted at the location. By planning your stopovers, it's easier for you to compute an estimate of mileage and gas you'll consume. This in turn makes sticking to your fuel budget easy and hassle-free. Plus, making too many stops too frequently is a gas waster. Plan ahead and your wallet will thank you for it. 
---
Drive at regular speeds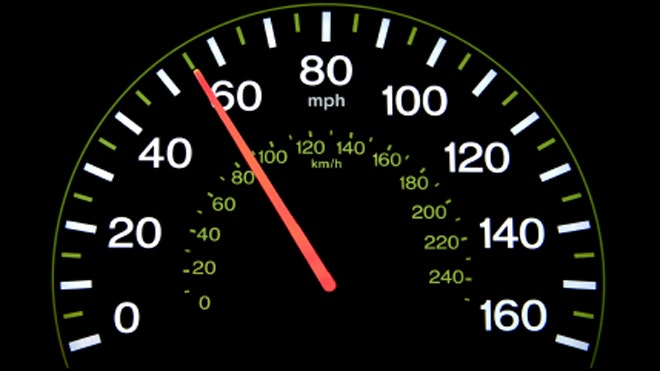 Image by www.foxnews.com
Why drive fast if your goal is to enjoy the beautiful scenery all around you? Avoid speeding and stick to the speed limit. Putting too much pedal to the metal will cause your car engine to work harder and consume more fuel. If you're driving around a traffic-filled city, there's no use to driving faster than usual. Keep in mind that most cars reach the limit of their fuel efficiency at a certain speed. If you go beyond that speed, you're just racking up your fuel bills. Also make note of the speed limits in the city you're driving at. You don't want fines adding up to your fuel costs.
---
Use fuel-finder maps and mileage apps

The Internet is your best friend when on a road trip. Aside from allowing you to access information on stopovers while driving, it can also give you information on the nearest gas station with the cheapest rates. Fuel-finder maps are all the rage these days because travellers are always on the hunt for the lowest gas rates. Mileage apps that let you compute the mileage and fuel you'll consume based on your location and destination are neat tools that can help you plan and save money on gas. Take a look at Roadmap Australia. You simply enter your location and destination, and it gives you fuel costs of your route in seconds.
---
You can't control fuel prices, but you can definitely lessen your fuel expenses by planning ahead. With enough preparation, whether you're driving a rental car or your own car, you'll be able to make the most of your road trip without worrying about busting your funds with fuel bills.