Planning a road trip has its fair share of challenges. First, you need to figure out the best route to take to get to your destination, next is the amount of stuff you need to bring and, finally, you need to make sure that your vehicle is in great shape for the long drive.
Luckily, ticking off these items on your to-do list is easy. You can also make your road trip experience even better when you hack the system and make the trip more enjoyable and memorable for everyone who will tag along.
And so, without further ado, here are a few handy road trip hacks for your next drive:
Tablet as a Makeshift TV
Want to catch up on some of your favourite TV shows on the go? Then use your tablet as a makeshift television. To do it, hang your tablet from your passenger side sun visor. Secure it in place and start watching hands-free. But, remember, that only the passengers and not the driver should use this.
Peanut Butter Snacks
Grab a half-empty peanut butter jar and stick some celery or pretzels in there for a fun on the go snack. Because it has a lid, you don't have to worry about it spilling onto the seats and your car's carpet.
DIY Trash Can
Trash and discarded napkins are inevitable with long car rides. Plastic bags that you can hook onto your seat belt latch are ideal. But, if you want a bigger one without compromising space, take a cereal container, line it with a plastic bag, and place it either in the back or in the front  passenger side.
Food Kit
Toys and movies can only do so much when entertaining your kids on a long drive. Prepare a food kit for everyone onboard by taking a tackling box, and filling it with assorted snacks. That way, there will be something for everyone and they can choose what to snack on during the ride.
Emergency Car Kit
Even after getting your car a tune-up, don't forget to put together an emergency car kit that comprises of jumper cables, gloves, a tire pump, and, of course, a small first aid kit with emergency numbers. Store the car kit in the trunk of your vehicle, and keep the first aid kit somewhere with easy access like the console or the glove compartment.
Road Trip Playlist
What's a long drive without some music? Before your trip, create a playlist and store it in an MP3 player. Thus, you can have a dedicated source of music without using up your phone's battery. Remember to include everyone's favourite songs so that they can sing along.
Shoe Organizer in Your Car
Staying organised is a number one priority when travelling. It lets you keep everything you need within an arm's reach. Use a shoe organiser in your car and hang at the back of the front seat. Here, you can easily store small items like a toy, a map, snacks, and even power banks and chargers.
Find the Gas Tank in Your Rental Car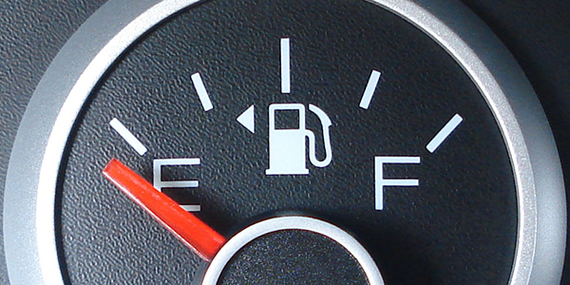 If you opted to use a travel car rental service and need to fill it with petrol, know where the gas tank is located without getting out of the car. To do that, all you have to do is look at the fuel gauge and find the little arrow next to it. Whichever direction it points is where the tank can be found.
These tips are here to offer you a better experience during your road trip. But, of course, don't forget to have fun and enjoy each other's company during your vacation and create new memories everyone can look back on fondly.
And if you need a car to try out these road trip hacks, get in touch with us here at Alpha Car Hire where you can get the best prices for the vehicle of your choice.