Car Hire Southport
Get fast and easy car rental in Southport with Alpha Car Hire. We have affordable rates on a large selection of vehicles.
If you're searching for a Southport car rental company you can trust, then look no further. We have no hidden costs; what you see is what you get with our prices and vehicles. Are you ready to drive away in the perfect rental vehicle at a great price? Book online or phone us now.
Start by selecting your ideal set of wheels from our extensive range of quality vehicles. We've got cars, vans, utes and trucks in a variety of makes and sizes. Whatever your transport needs, you'll find something at Alpha Car Hire Southport, Gold Coast.
Hiring a car in Southport or anywhere on the Gold coast can be pricey, however our rates are so affordable that in many cases, renting one of our cars is cheaper than travelling by taxi. It's more convenient too for getting around Southport and the Gold Coast. You'll also get a generous 500km per day free, as part of the car rental deal.
Whether you're visiting sunny Southport for business, pleasure or leisure – or all three – a hire car will make your stay more relaxing, enjoyable and flexible. Southport combines the best of urban living with the great Australian outdoors, thanks to its lively CBD and close proximity to beautiful beaches and stunning national parks. Without car rental in Southport, you could miss out on all that this vibrant, buzzing, fun-loving part of the Gold Coast has to offer!
Why hire a car in Southport?
Large selection of vehicles – Choose the right car for your needs from our extensive fleet of vehicles at Alpha Car Hire Southport. Small cars, sedans, SUVs, vans, utility vehicles, trucks – you name it, we've got it!
Affordable rates – We drive a great bargain on car hire in Southport QLD.
Excellent customer service – Our friendly customer service team will help with all your car hire needs.
Don't miss out on Southport's many attractions! – Southport is a very special location with so much to offer. A visit to Southport is not complete unless you get out and explore Queensland's lively Gold Coast. The best way to do this is with a rental car. Create your ideal Southport itinerary conveniently, affordably and reliably with a vehicle of your choice from Alpha Car Hire Southport.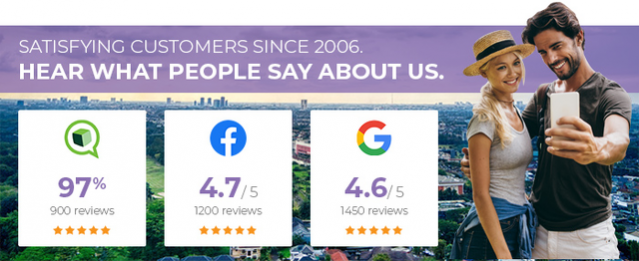 Places to visit when hiring a car in Southport
Some places our customers have loved visiting include:
The iconic Surfers Paradise Beach (Australia's answer to Miami Beach)
Coolangatta Beach
Burleigh Heads Beach and Burleigh Head National Park
Currumbin Wildlife Sanctuary (a top Gold Coast tourist destination)
Lamington National Park, an extensive subtropical rainforest
How to collect your car hire in Southport QLD
Alpha Car Hire Southport is located at: 112B Ferry Rd, Southport, Gold Coast QLD 4215
Customers can get to our Southport depot by train, bus, taxi or car. The Southport South train station is a 16-minute walk away. Bus numbers 731, 737, 741, 742 and 747 all stop at the Ferry Rd at Harvest Court bus stop which is a 2-minute walk from our office.
If you're driving to Southport, Ferry Rd is one of the main roads that runs through the town. Our office is located between Charlton Street and Harvest Court.
If you're arriving from the airport, take the following route:
Follow Eastern Ave to Gold Coast Highway, estimated time 2 mins (500m)
Take Gold Coast Highway and M1 to Ferry Rd, estimated time 35 mins (29.1 km)
Our office is at 112B Ferry Rd, Southport
Make the most of your stay in vibrant Southport. Experience all that this popular destination has to offer with convenient, affordable and reliable car hire. If you have any questions or need any advice about hiring a car in Southport QLD, contact our friendly team today.
Rent a truck in Southport
At Alpha Car Hire we offer affordable truck hire services available for both personal and commercial purposes. We understand how stressful moving house can be. Whether the job will be done and dusted in a day, or you need a truck for a longer period, we have the flexibility, expertise and vehicles for the task. Just pop into one of our locations or give us a call to chat about the best solution for your moving needs. With a commitment to keeping our prices low, we're here to ensure you maintain a realistic budget for your next truck rental in Australia.